Markilux 990 Awning in Anthracite Grey Installed in Kingston
Vlast
Markilux 990 Retractable Awning Installed in Kingston by our New Malden Branch.
This 5 metre wide automatic awning installation features bespoke bungalow brackets to lift the awning above the gutter and to overlap the roof. Full cassette design finished in anthracite grey with Sunvas 31018 fabric.
The Markilux 990 retractable awning is ideal for small patios & balconies with a 125mm flat cassette and a pitch of up to 70 degrees. The folding arms & awning cover disappear in the U-shaped front profile which is ideal for maintaining a neat exterior profile.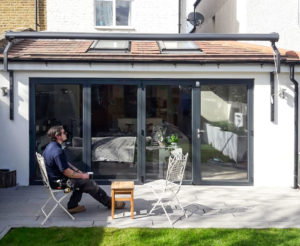 If you're looking to add or replace an Awning, explore our options on our awnings dedicated website or Call 0800 716 569 to speak with one of our experts. Alternatively, you can book a Free Survey and we will get back to you shortly.