Timber Internal Doors 
Discover a new feeling of home with high-quality timber internal doors
Our home is the centre of our life, our safe haven, our oasis of well-being. Hormann's high quality timber internal doors contribute to this and provide your home with that extra cosy feeling.
Whether classic or modern, white lacquer or beech, with glass elements or stainless steel embellishments – Hormann offers you the timber internal door that suits you and your furnishings perfectly.
The internal doors made of timber are a convincing element, with a high-quality look and premium quality. You can enjoy this product for years to come because you are literally choosing a "door for life". Download the "Timber Internal Doors" brochure for more details and door options.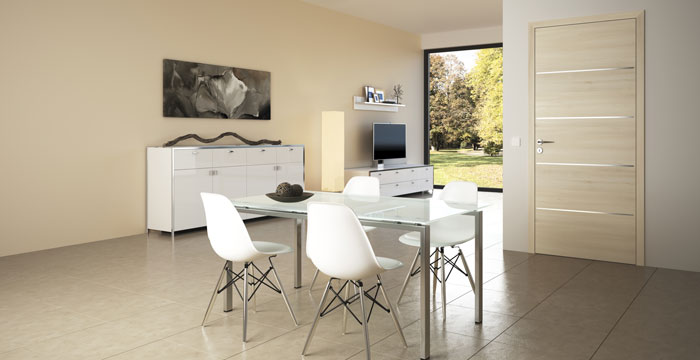 Range of Timber Internal Doors
BaseLine series
If you're looking for a timelessly elegant internal door with a welcoming character for your home, the door models in the BaseLine series offer you the perfect selection. The solid door leaf in a flush or rebated version – combined with your preferred surface – harmonises wonderfully with your style. This allows you to create a comfortable and relaxing atmosphere.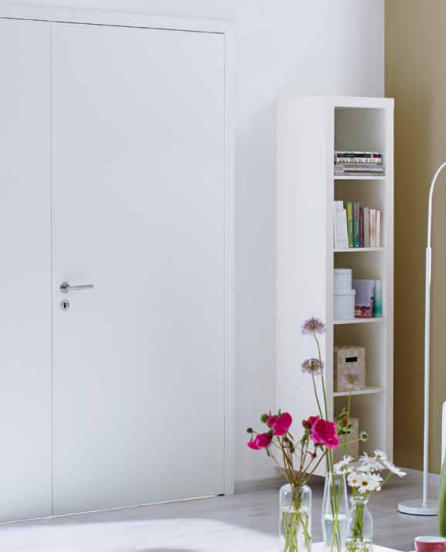 DesignLine
Discover your dream door: DesignLine Create the door of your dreams with DesignLine. Upmarket lacquer surfaces, natural wood veneers and robust Duradecor surfaces in exclusive designs satisfy the highest demands when it comes to style. Whether you choose a rebated or flush door leaf or style elements like surface-mounted embellishments or recessed grooves, the DesignLine models allow you to attractively outfit your home according to your taste.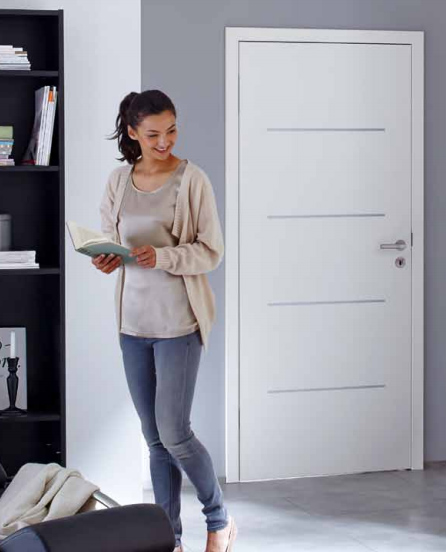 TechnicLine
A feeling of security for you and your family. Many TechnicLine styles are available as secure apartment entrance doors, and all BaseLine door styles (without glazing cut-out) are available as heavy-duty fire-rated doors. In addition, you have the option of equipping your timber door with special functions, such as a wide-angle camera. This gives you a feeling of security, especially if you are home alone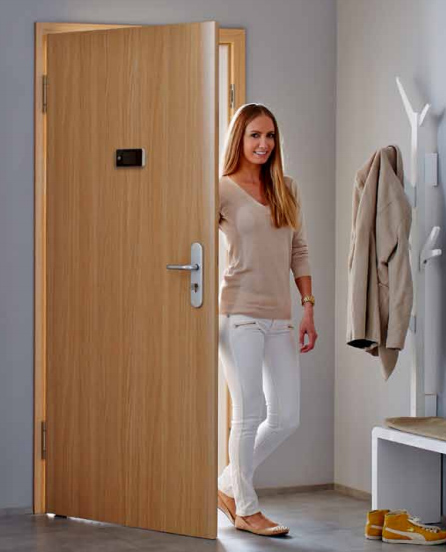 Door Operator – PortaMatic
Open and close doors effortlessly with the Hörmann PortaMatic door operator. You can open and close your timber and steel internal doors automatically via hand transmitter or button. Whether you are physically disabled or would simply like more convenience – this technology will make your everyday life easier. The door operator PortaMatic features not only an array of functions and settings, but also minimal power consumption. In addition, the PortaMatic is up to 25 % cheaper than similar door operators.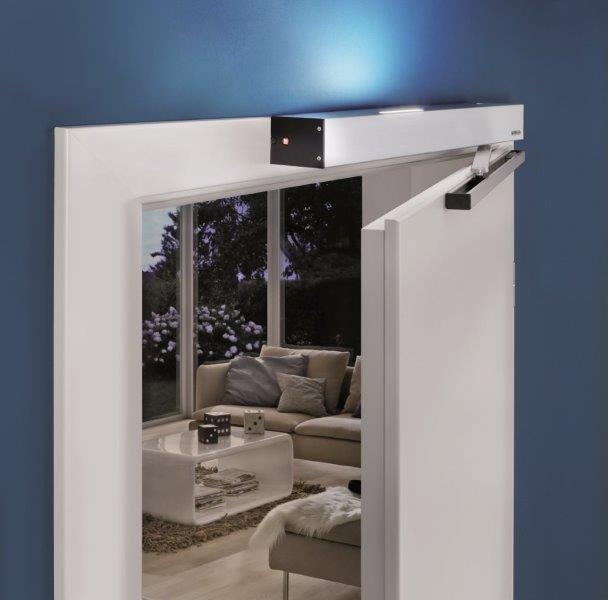 GlassLine
For a friendly atmosphere: all-glass doors Glass doors are not only upmarket and chic, they contribute to an open and friendly design for your home and lend each room a particular charm. Discover the all-glass door that suits you. Available as leaf doors with timber frame or as sliding doors.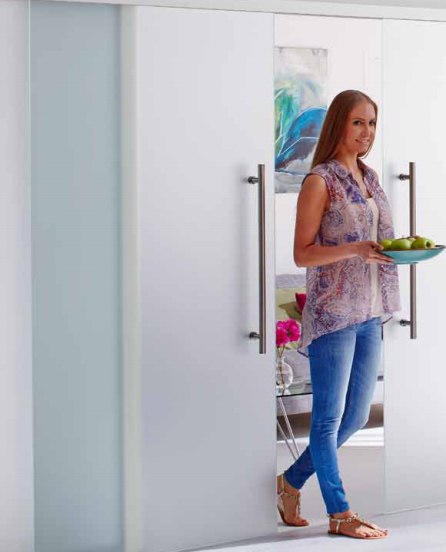 If you're looking to create a new space in your home contact the team today for information and prices on our new Hormann internal door range.