Hormann Front Doors
Your new front door should be very special. It should match the style of your home and be prestigious, expressing your excellent taste. At the same time, your entrance front door should also meet high security standards and help save energy with high thermal insulation.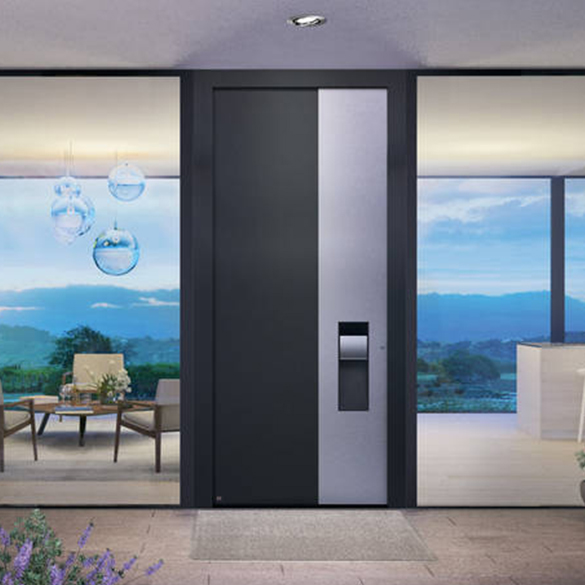 Hormann ThermoPro Front Doors
The beautifully designed Hormann ThermoPro front doors made of steel offer you high security and good thermal insulation at an affordable price.
Hörmann Thermo65 and Thermo46 front doors make it easy to feel relaxed. This is because these high-quality construction components are characterised by excellent thermal insulation values, reliable security equipment, a large selection of styles and an attractive price-performance ratio.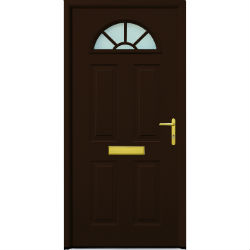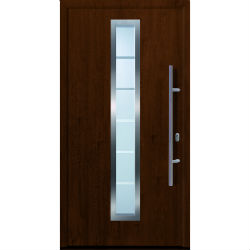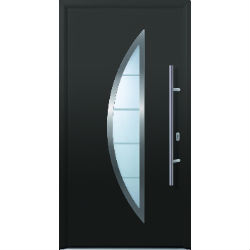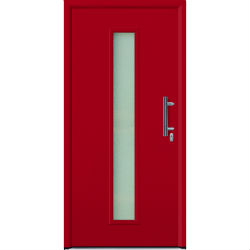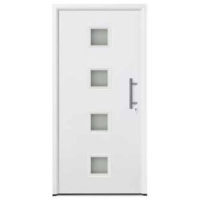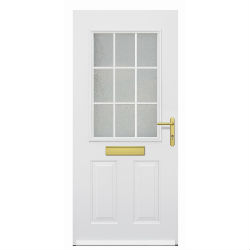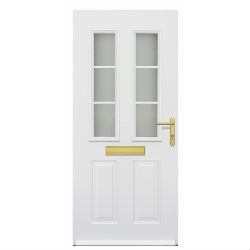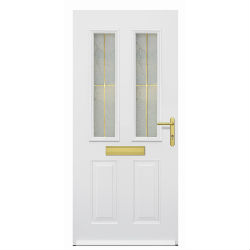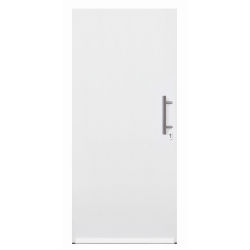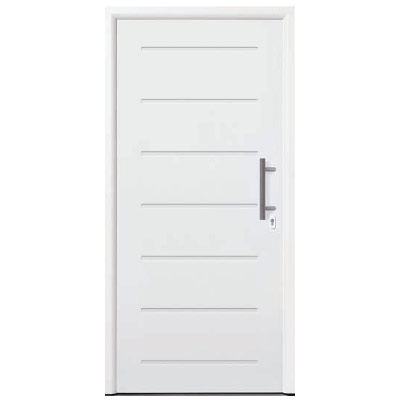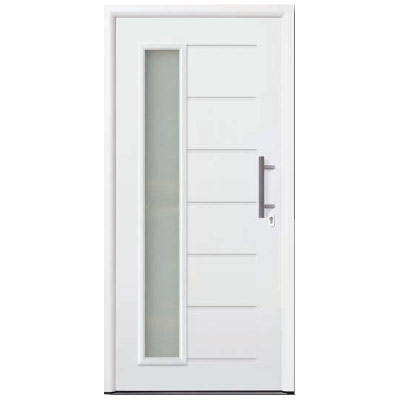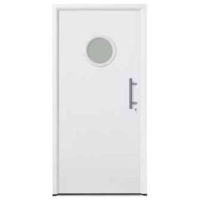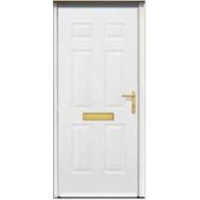 Hormann Aluminium Front Doors
Aluminium front doors with a modern design and the best thermal insulation.
A new front door should be very special. It should match the style of your home and be prestigious, expressing your good taste. But a front door should also meet high security standards and help save energy with high thermal insulation values.
Because aluminium doors are superior to plastic or timber doors in many ways. Aluminium doors look new for years, and also offer you a large variety of options with regard to technical equipment and design.
Hörmann offers many options, so you are certain to find the perfect door to fit your home. Just about all the front door styles have optional glazings and colours of your choice. Side elements and/or transom lights are also possible.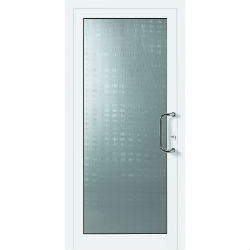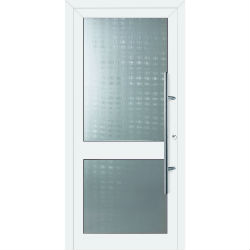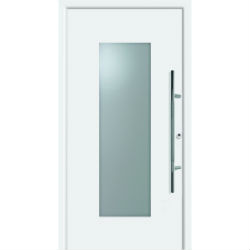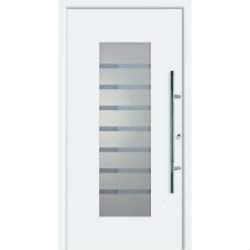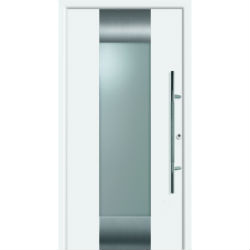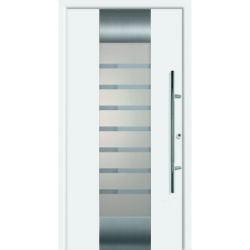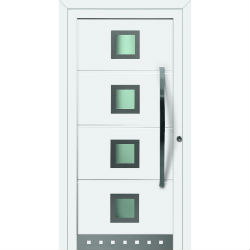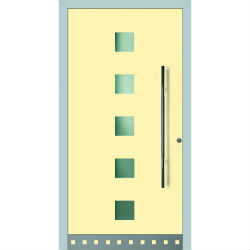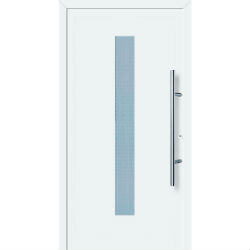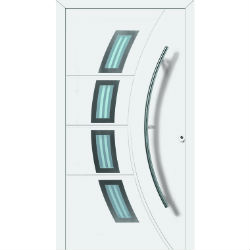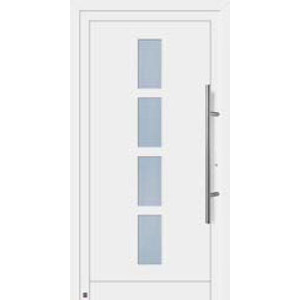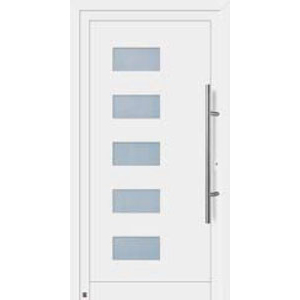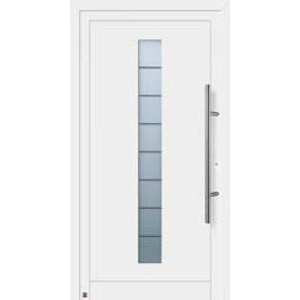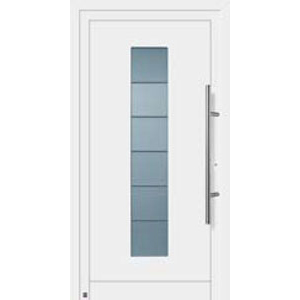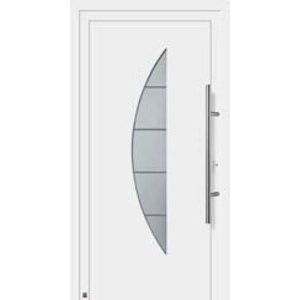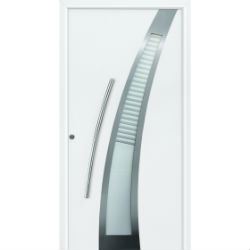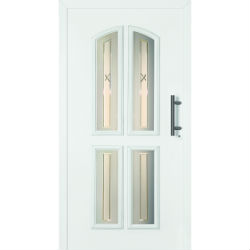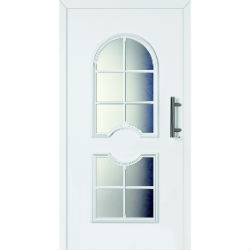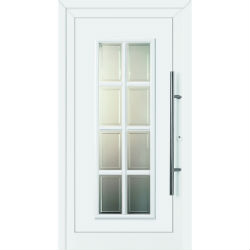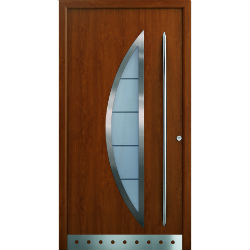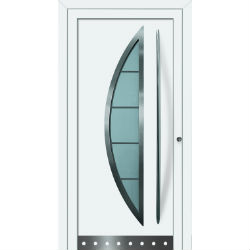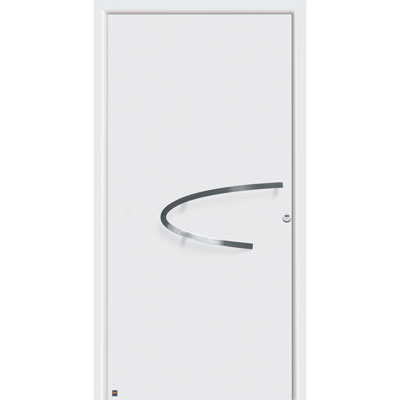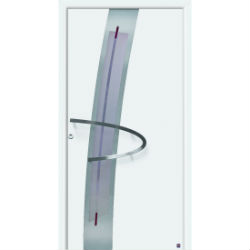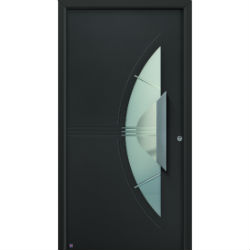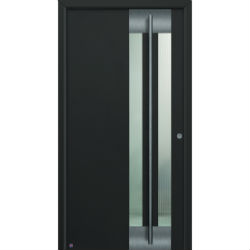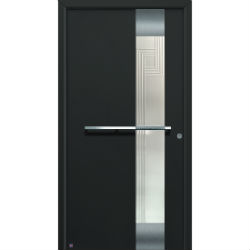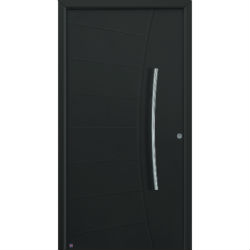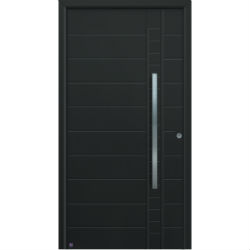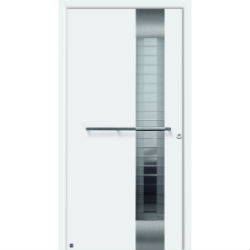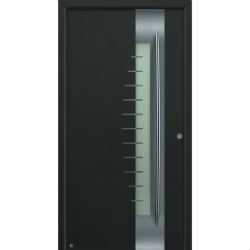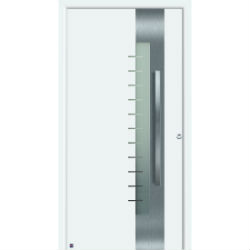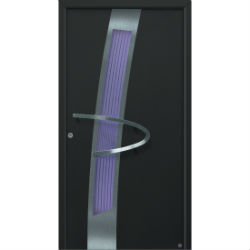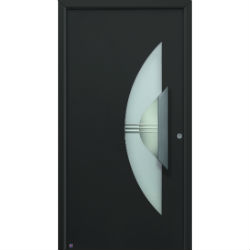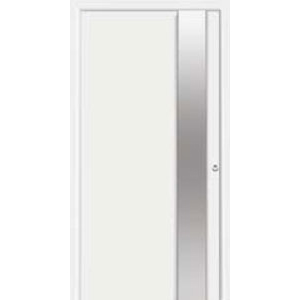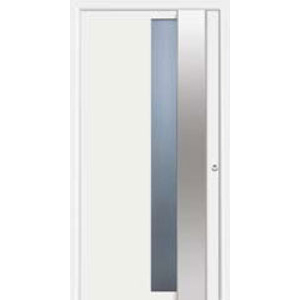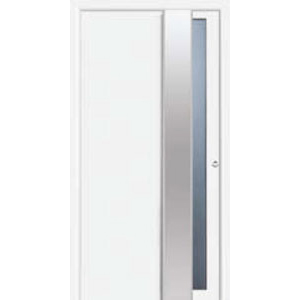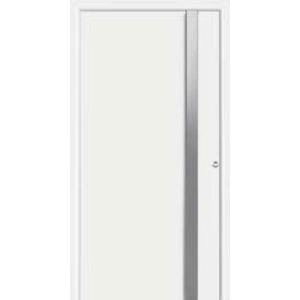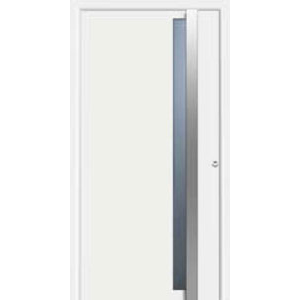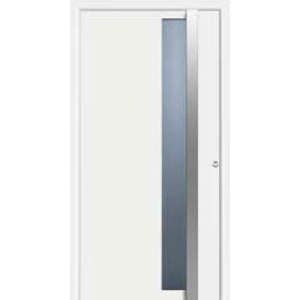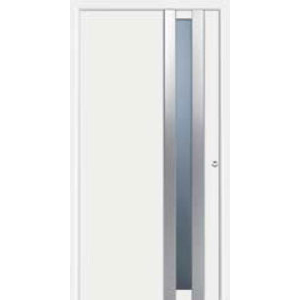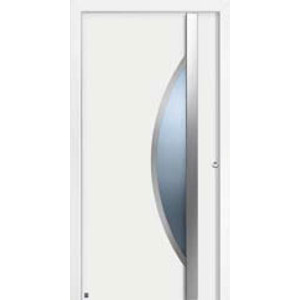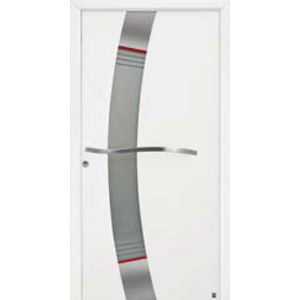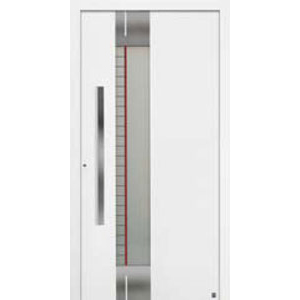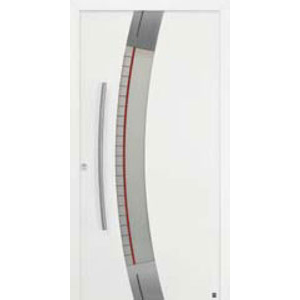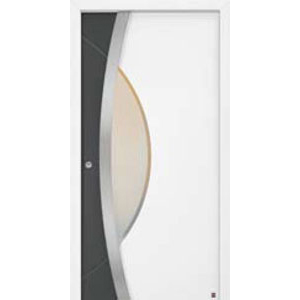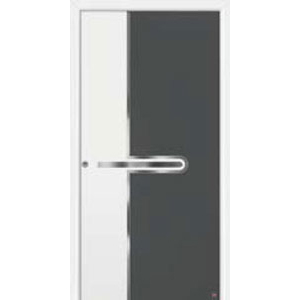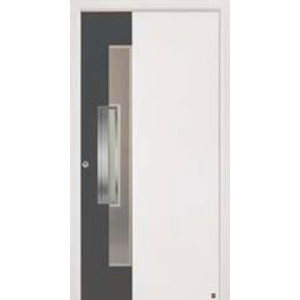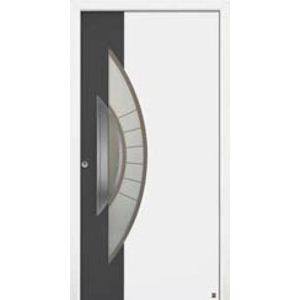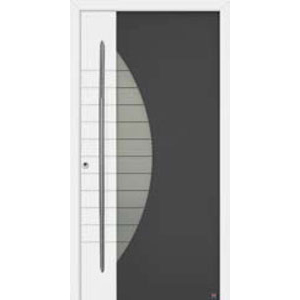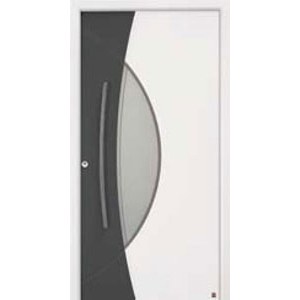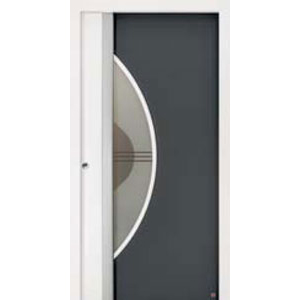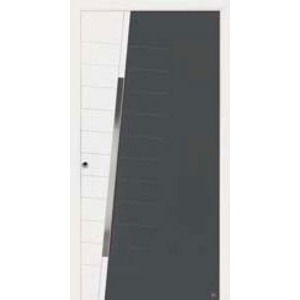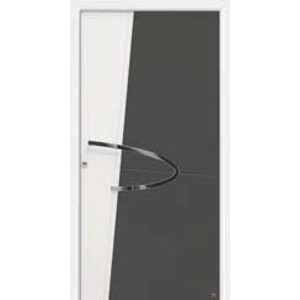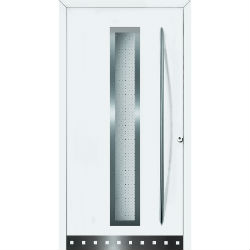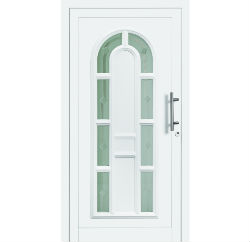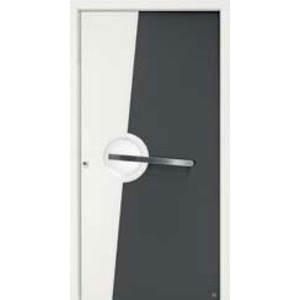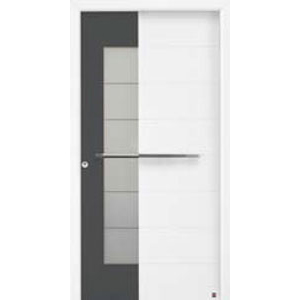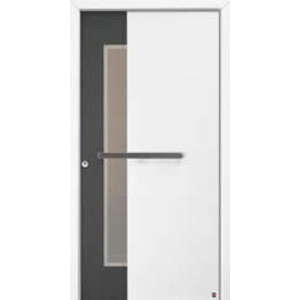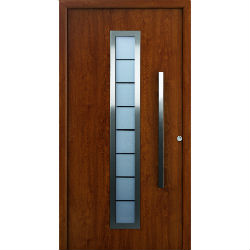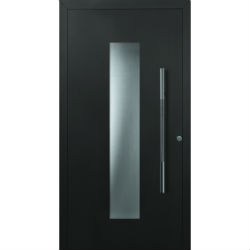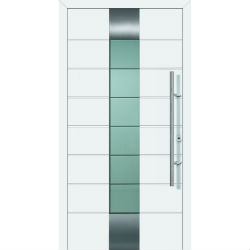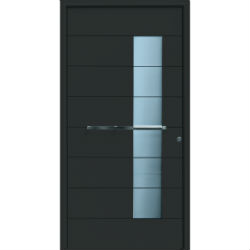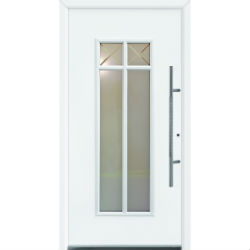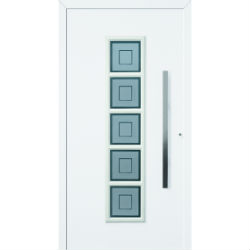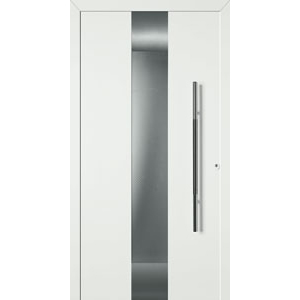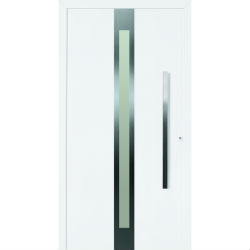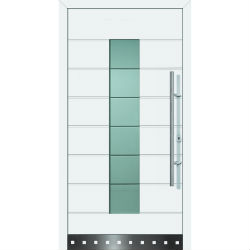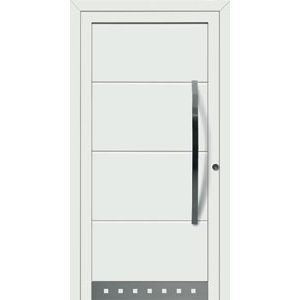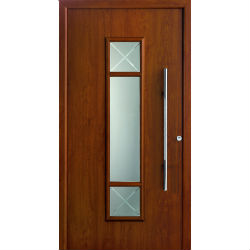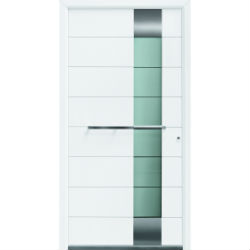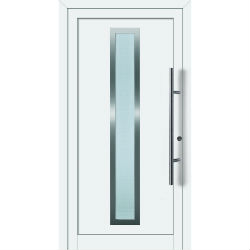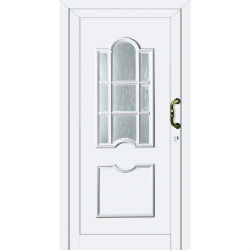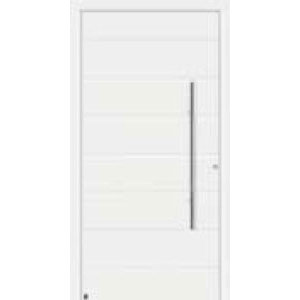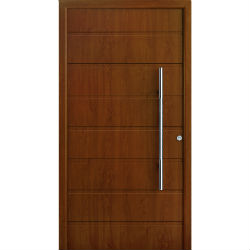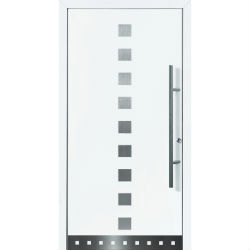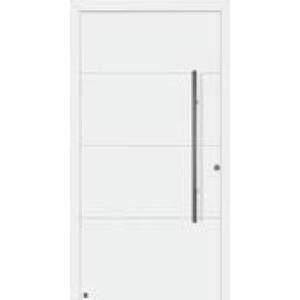 Garador Front Doors
Garador FrontGuard doors are amongst the best front doors available on the market today. The high quality of these doors becomes apparent as soon as you operate one of these doors for the first time. The excellence in production and the use of high grade materials will ensure good thermal insulation, high security and optimal functionality for many years. Available in a range of designs and colours, there is certainly a door for every property.
Garador FrontGuard doors are amongst the best thermally insulated doors in Europe. The door panel is filled with highly efficient insulating foam. The door frame as well as the door seals are specially engineered to minimize the loss of heat and eliminate thermal bridges. Installing a FrontGuard door may lead to significant energy savings.
You will soon notice that steel front doors are superior to plastic and wooden front doors in many ways. Other than the many technical equipment and design options, you can enjoy a number of additional advantages.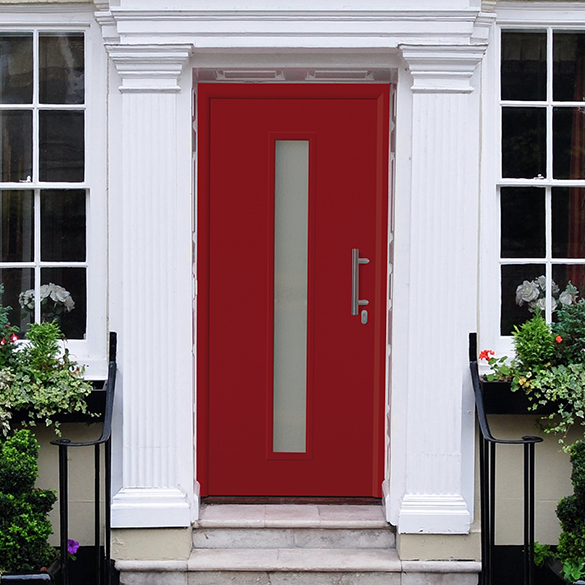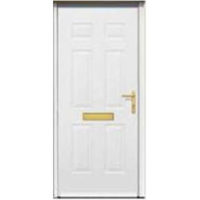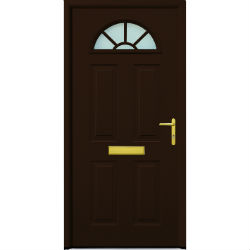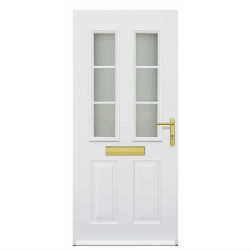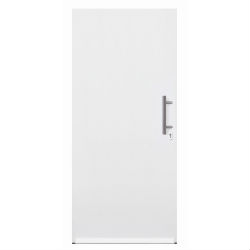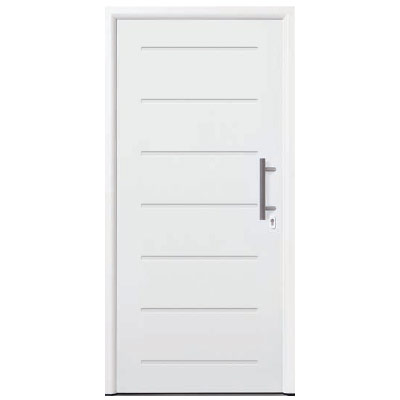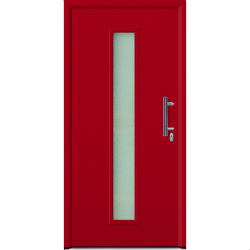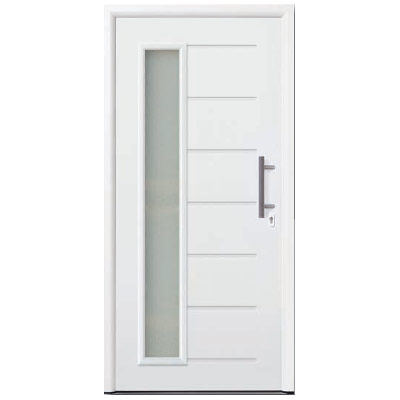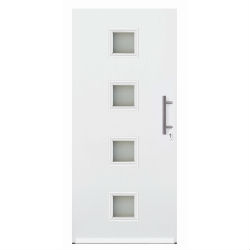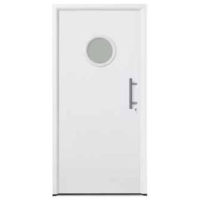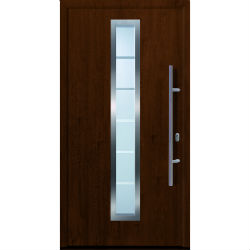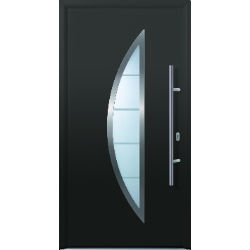 Rockdoor Front Doors
Rockdoor has been instrumental in the development of composite doors, leading the way in style, innovation and security. To this date, we have produced
almost half a million doors from our high-tech manufacturing facility in Lancashire.
Rockdoors are tailor-made from scratch for the ultimate in strength, with each door being manufactured to your exact requirements here in the UK.
The vast collection of composite doors are thoughtfully designed to suit many different tastes and property styles. The range features many individual door styles, from the contemporary to the traditional, and includes the market leading Rockdoor Stable door and French doors.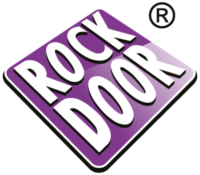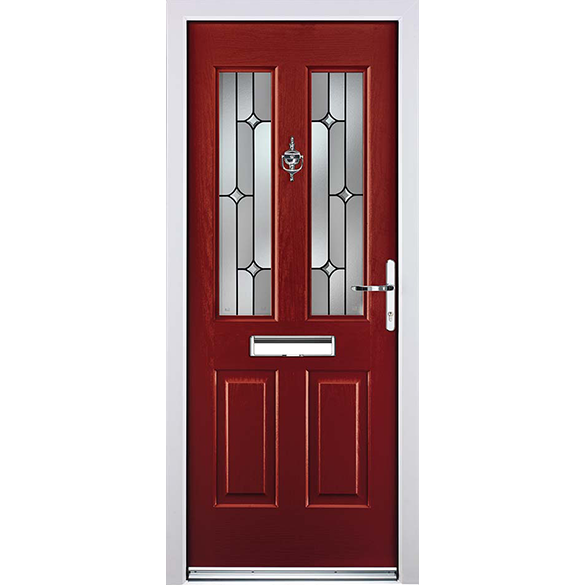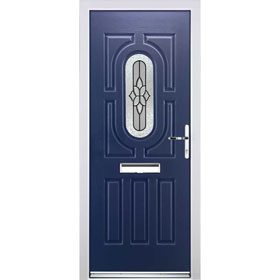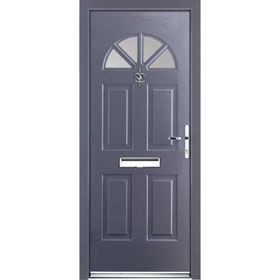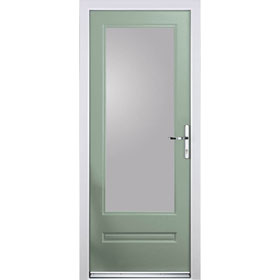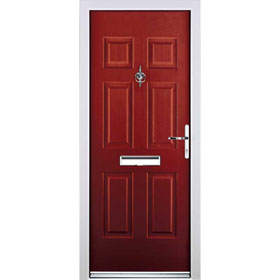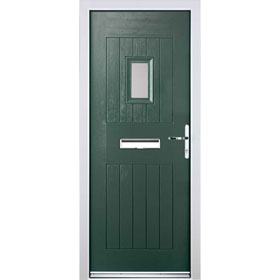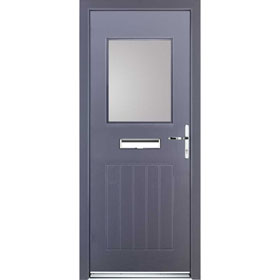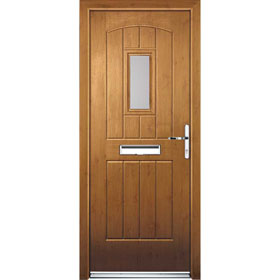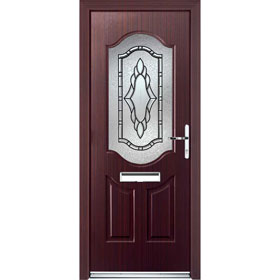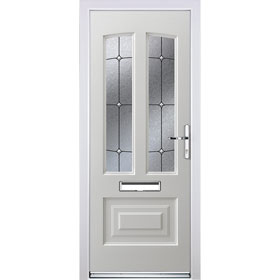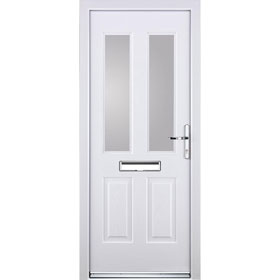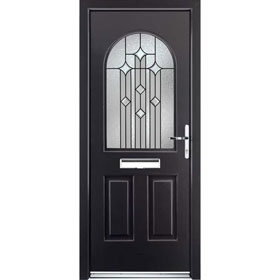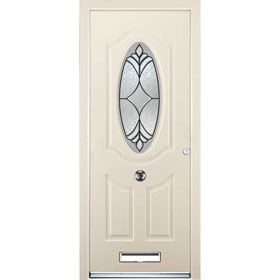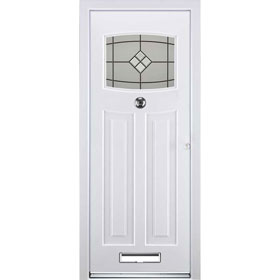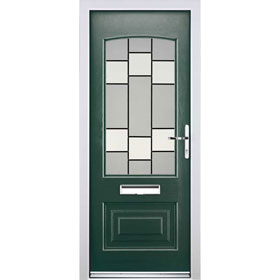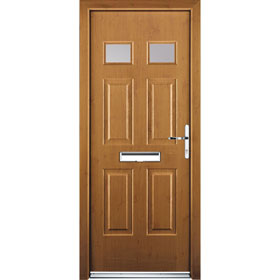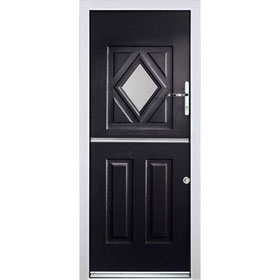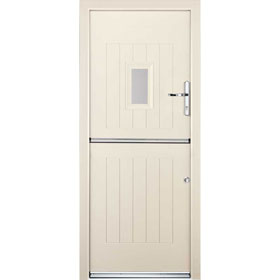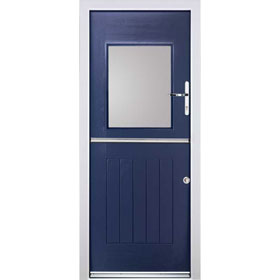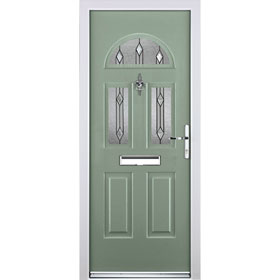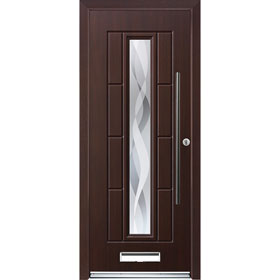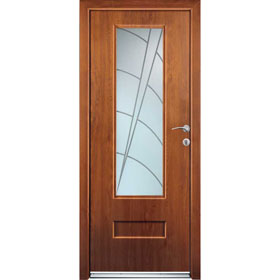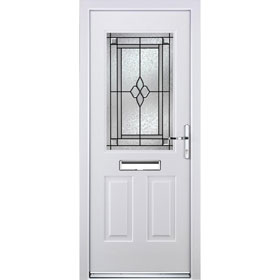 Sliders Front Doors
With exceptional range within the Ultimate Collection composite door set, it brings choice and product flexibility to composite door specification.
Being Part Q approved (Including a cut-through test), it was independently tested to PAS24:2016. It's built around the Capstone GRP leaf, which exploits intelligent timber insert technologies which are encased in energy efficient foam core, delivering exceptional strength without compromise on thermal performance.
Supplied as standard with either Duraflex or Eurocell energy efficient door framing systems. Also included hardware and Ingenious locks, with heritage and auto-locking options available from Winkhaus.
The Ultimate Collection composite door range sets a new industry standard and features rapid delivery and one of the industry's best OTIFs!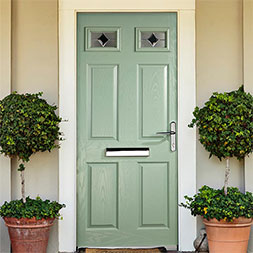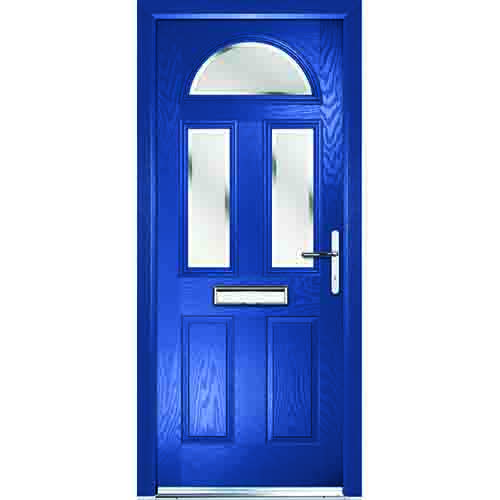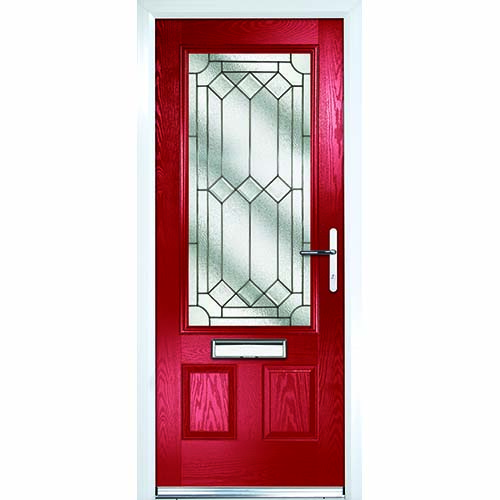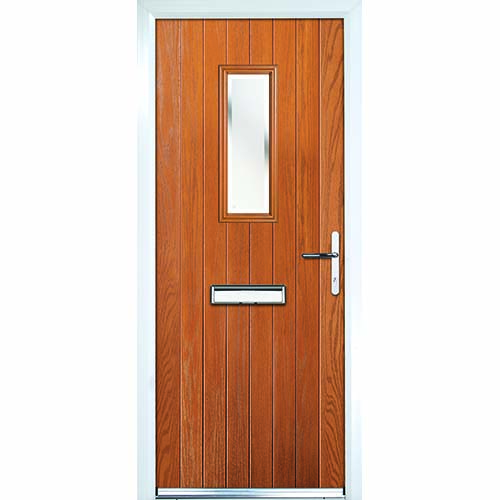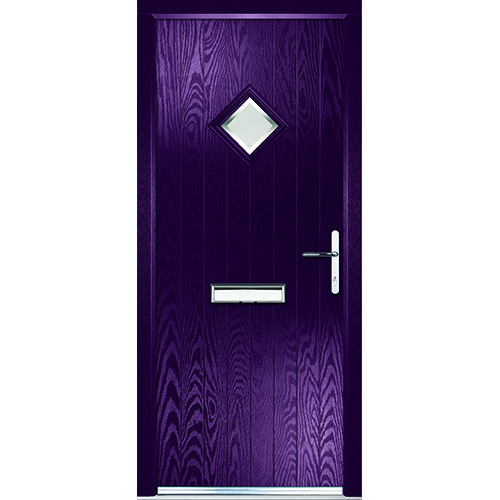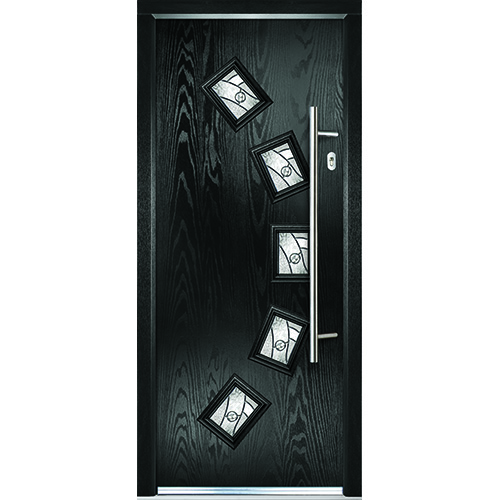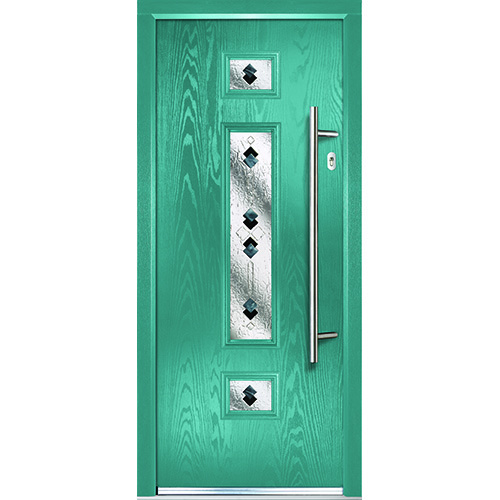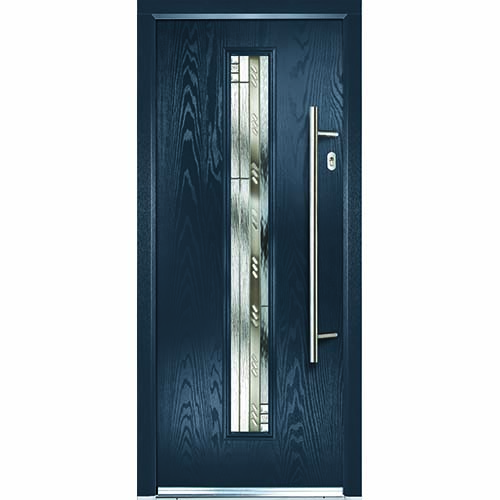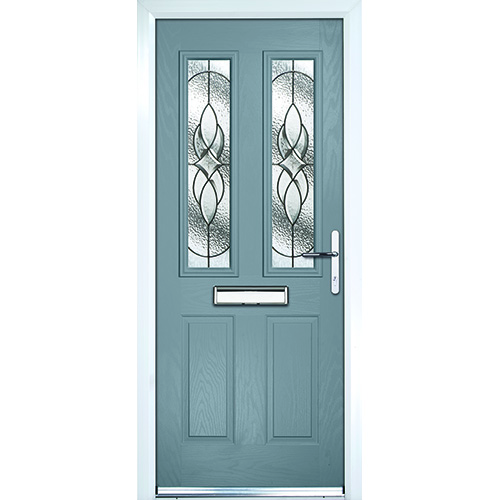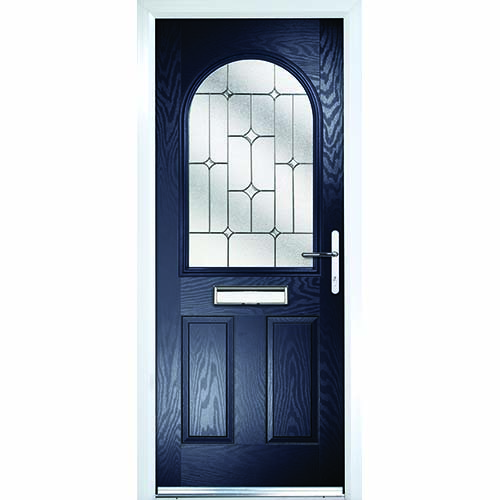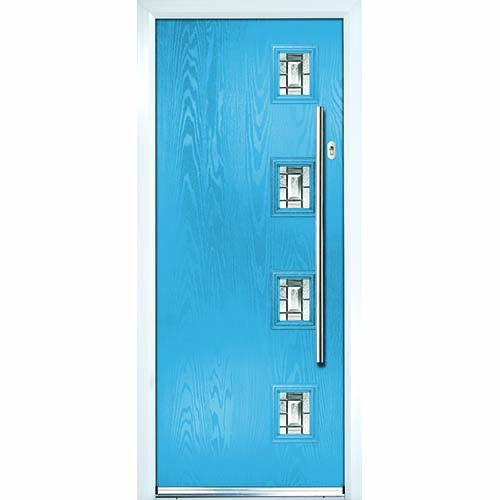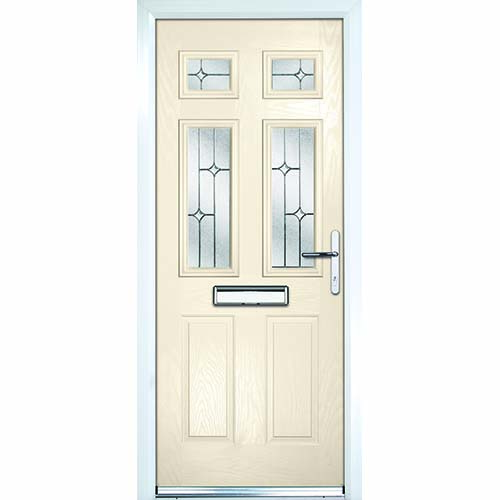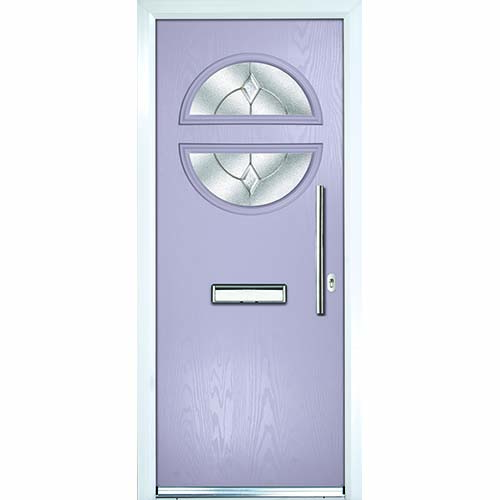 DuraPass Personnel Doors
The DuraPass door is a brilliant solution for access to your garage, outhouse or anywhere that needs a good looking, high-performance entry door. The clever design keeps the face of DuraPass doors free from rivets and welds, eliminating corrosion stain from fixings. Just one of the features that makes DuraPass a true innovation!