SeceuroStyle
Security Plantation Shutters
If you are considering plantation shutters for its great aesthetics and light control, you might want to bring security into the formula.
With SeceuroStyle Plantation Shutters, the added security aspect does not compromise the style of your property. Explore our security plantation shutters and get the best of both worlds.
The SeceuroStyle plantation shutters have been designed in South Africa, where physical security and sunlight control is a must for any homeowner.
Even if you take a closer look, the SeceuroStyle plantation shutters look exactly like your regular wooden or plastic shutters. The only visible difference is the lock.
Our security plantation shutters are made of architectural grade powder coated aluminium, available in five standard colours – white, light grey, dark grey, bronze and charcoal. Whether you need new plantation shutters to cover windows, patio doors or even to block part of the property, the SeceuroStyle is extremely versatile in various aspects. Due to the material used, these can be installed indoors as well as outdoors and even in areas with high humidity and heat.
Our plantation shutters are able to cover small or large areas, as in addition to a simple hinged shutter panels that fold against the wall, they can be mounted onto a smooth floating track system designed to stack outwards.
The SeceuroSyle's tracked solution allows the shutter panels being stacked to the side or floated – like a bifolding door. With additional mid rail, the shutters can be divided into top and bottom sections which can be controlled independently.
Multi-pin locking system, unique louvre attachments, reinforced louvres with a 2-way pivot, secure hidden fixings and industrial strength wall fixings are a standard that make these plantation shutters stand out.
If you are looking for an elegant solution to light control for your home, the added security benefits of the SeceuroStyle plantation shutters will give you some extra peace of mind.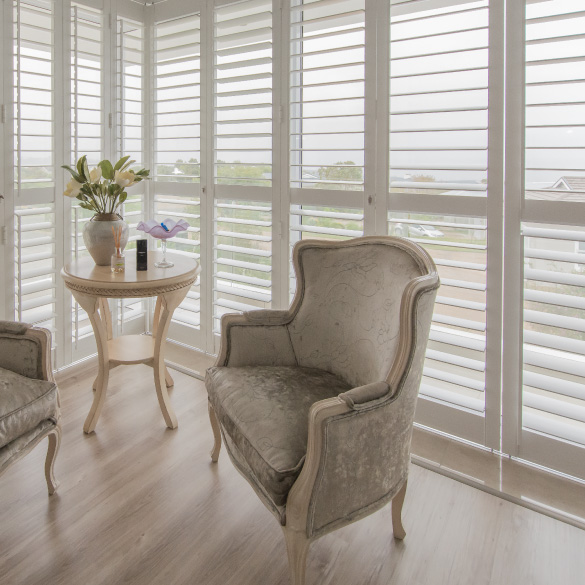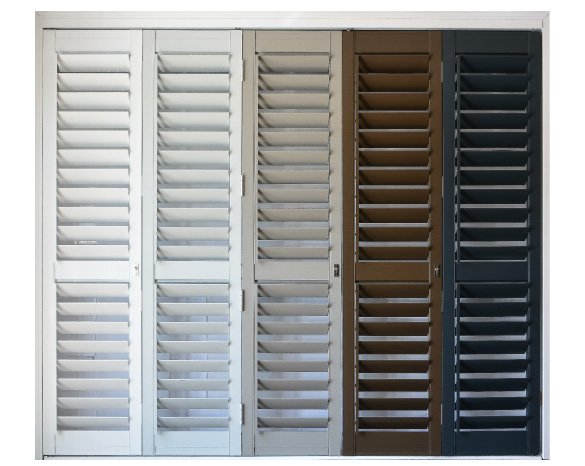 Plantation Shutters Security
Strong powder coated aluminium
Multi-pin locking system
Industrial strength fixings
Thick reinforced louvres
Weather resistant and durable
Plantation Shutters Style
Custom-made to fit
Available in 5 standard colours
Tracked or hinged solution
Suitable for indoors and outdoors
Aesthetics of traditional shutters
Plantation Shutters Features
Privacy and light control
Security without compromising style
Keeps your house cool & ventilated
Elegant and stylish solution
Also available in cheaper 'Lite' version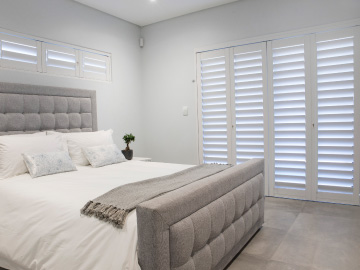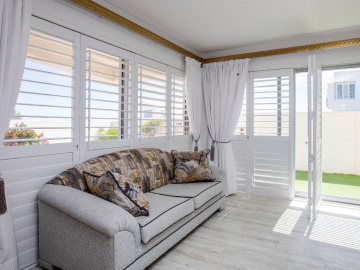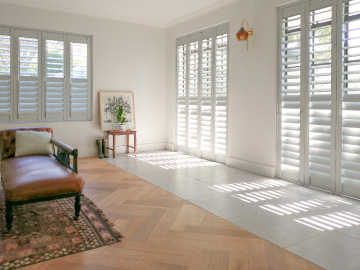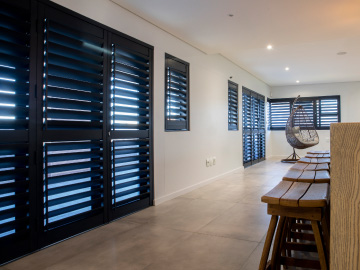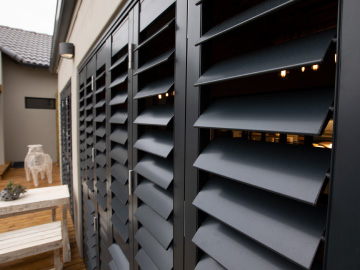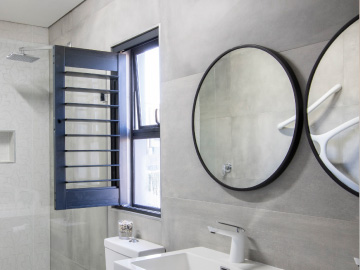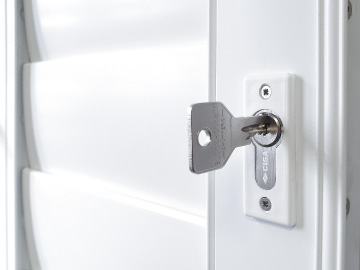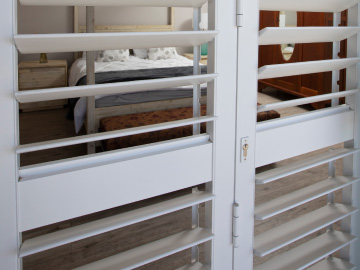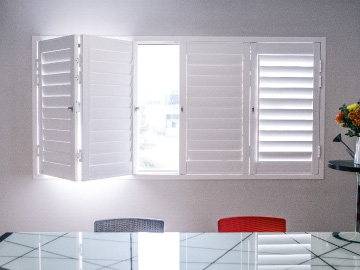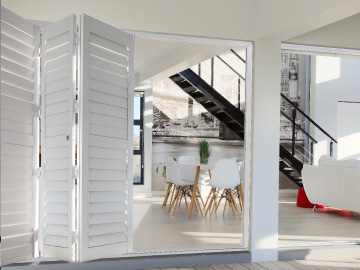 Book a Free Survey
Whether you already know which door you want or need some expert advice and more information, please get in touch.
We will be happy to help you find the best solution.
*FREE No obligations survey and estimates on all new installations. Excludes repairs.