Hormann LPU42 S-Panelled Insulated Sectional Garage Doors in Anthracite Grey Woodgrain
Musa
A pair of Hormann LPU42 S-Panelled Sectional Garage Doors finished in Anthracite Grey Woodgrain, installed in Ashtead by our New Malden Branch.
The Hormann LPU42  garage doors feature twin wall galvanised sections with exapaded PU foam which together with flexible, weather-resistant seals on all four sides provide excellent thermal insulation. Protecting the garage and its contents from the elements while maintaining the heat inside the property.
These sectional garage doors have been finished in Anthracite Grey with a Woodgrain finish that provides an authentic sawn timber look, allowing for easy repairs to minor scratches if needed in the future.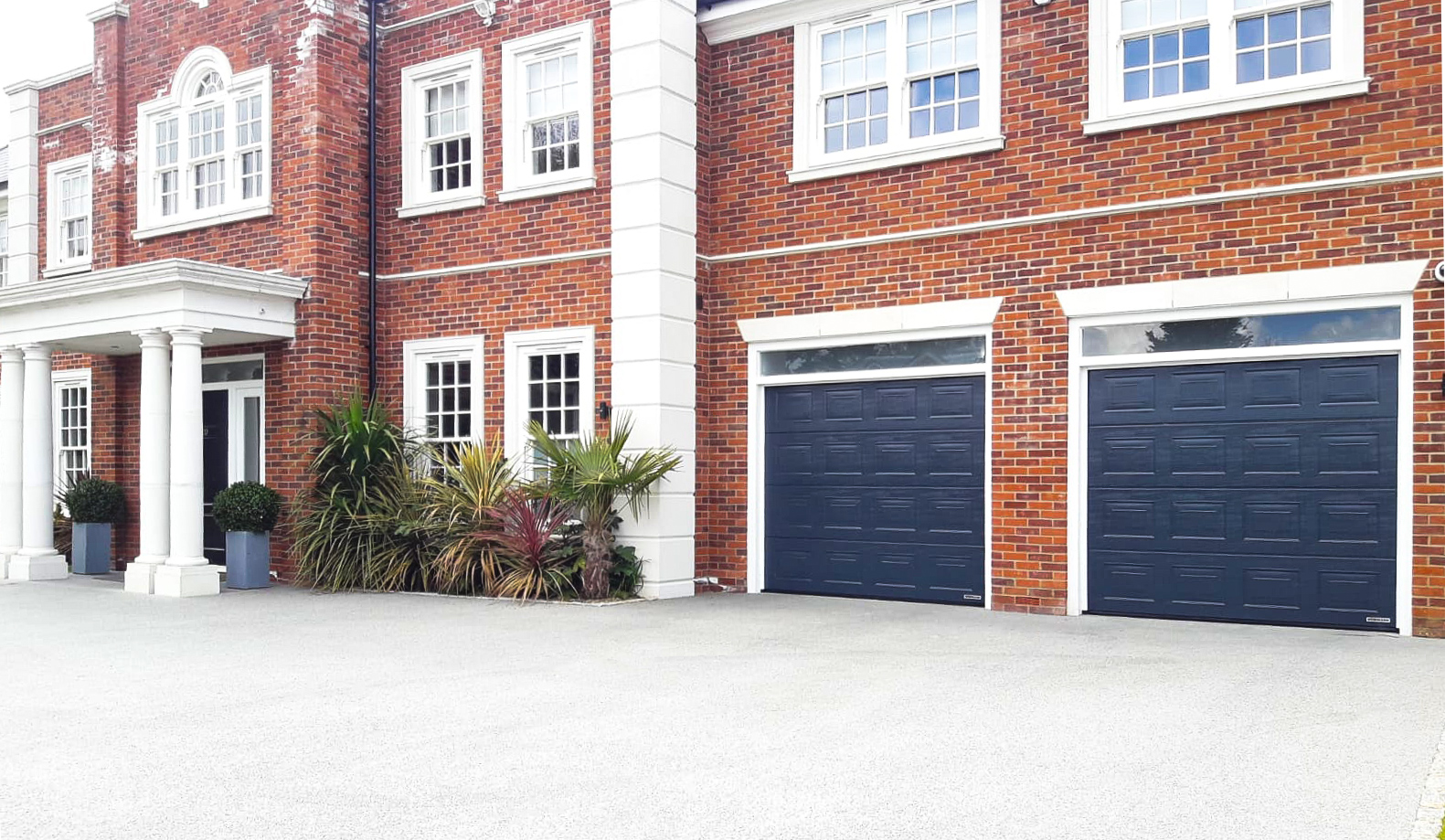 We supply & fit all types of garage doors, front doors, patio doors and retractable awnings from the top brands such as Hormann, SeceuroGlide, Truedor and others. To find the best suited products for your needs, please call 0800 716 569 to speak with one of our experts or alternatively, book your free survey online.