We sell and automate all types of up & overs, sectional doors and roller shutters in steel, glass fibre and wood in either manual or automatic form.
Automating your garage door can make life a whole lot easier, but many people wrongly presume that this will mean replacing their existing garage door. We can automate almost any existing garage door, allowing you to enjoy the convenience this can bring without replacing your current garage door.
Convenience and security for your home
Reassuring door security kit
Reliable automatic safety cut-out
Convenient operation
Super-fast SupraMatic operator
No one likes to get out of their car in windy or rainy weather or in the middle of the night, just to open the garage door.
The ultimate accessory for all manual garage doors, is to have it automated.  Most existing garage doors can have automation added as an aftermarket upgrade. When looking at adding this wonderful option be sure to consider all the available accessories.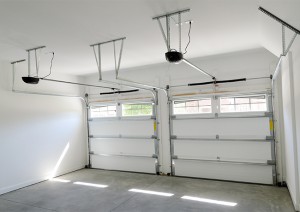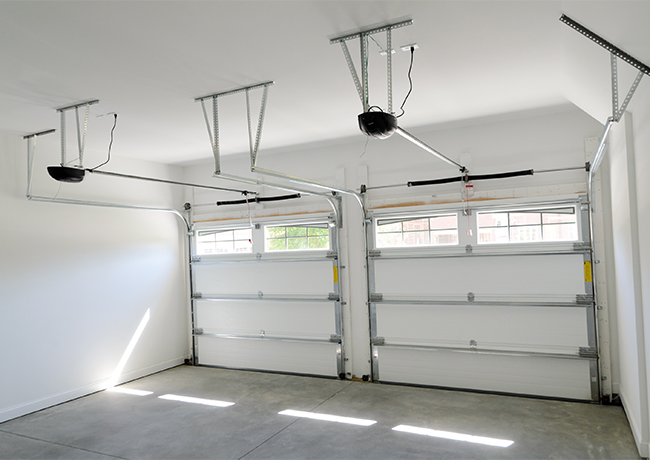 As standard you will be provided with a hand held transmitter for remote control of the garage.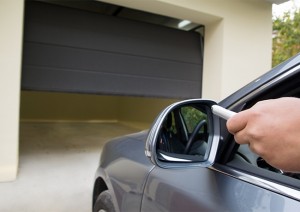 You may also find a digital keyless entry pad or key switch convenient add ons and if you do not have a secondary access into the garage you will need an external release device.  Just in case you ever have a power cut.
With Hörmann garage door operators, you always have a clear path into the garage, as you can open the garage door and gate quickly, conveniently and safely from your car using a hand transmitter. With the fast, convenient SupraMatic, the inexpensive ProMatic as well as the ProMatic Akku, the operator for garages without a power connection, Hörmann offers innovative operator technology.
Hormann Garage Door Openers
Hormann produce one of the leading brands of garage door openers available in the UK and throughout Europe. German made, these quality products are at the cutting edge of the latest technological advances in electronics, safety and radio telemetry.
Patented Toothed Belt System
As from now on maintenance is a thing of the past. The patented toothed belt makes the SupraMatic garage door openers maintenance-free – nothing needs to be oiled, re-adjusted or adapted.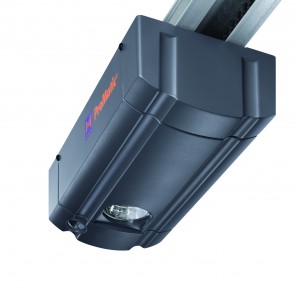 Promatic BiSecur series
This competitively priced door operator is perfectly matched to all the Hörmann garage doors, such as the EPU and LTE sectional doors, installation is straightforward making retrofitting easy.
Hormann ProMatic Akku
The new-found freedom – no longer be dependent on the mains thanks to a portable accumulator. Now, even a garage without a mains connection can still offer you the comfort and convenience of an electric garage door opener. The ProMatic Akku makes it possible! Easy to transport, it can be recharged in a matter of hours, e.g. overnight.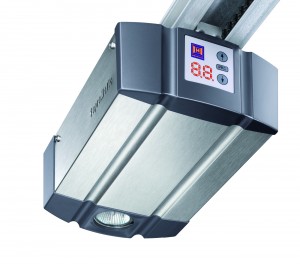 Supramatic BiSecur series
The Hormann SupraMatic garage door openers are perfectly matched to all Hörmann garage doors and is suitable for most other frequently bought brands too. The SupraMatic garage door opener is straightforward to install, so retrofitting is easy. See how your garage door can be transformed with a SupraMatic garage door opener. You can enter faster and more safely with the SupraMatic operator when combined with a Hörmann sectional garage door. An opening speed up to 50 % faster means more safety and less stress on high-traffic streets.
Marantec Garage Door Openers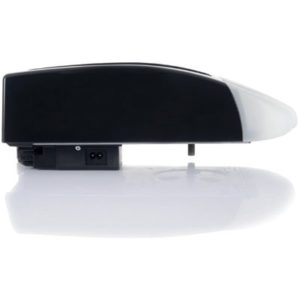 Comfort 200 series
Openers in the Comfort 200 series are the classic opener units. Their integrated energy-saving technology and LED lighting make them particularly energy-efficient, and the control unit works on a door-friendly principle. A sensitive obstacle detection function which stops the door and reverses as soon as it touches an obstruction, and a push-open security device that prevents break-in attempts, are safety features for the whole family offered by openers in the Comfort 200 series. These openers have a maximum running speed of 160 mm per second, and can be expanded with a battery backup that provides an energy supply in the event of a power cut.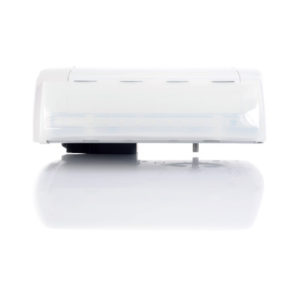 Comfort 300 series
The Comfort 300 series is distinguished by the patented blueline technology that reduces energy use to virtually nil whenever the opener is not running. With a door speed of up to 235 mm per second in opening and closing directions, these openers are at the same time particularly fast thanks to their speed function. With the extremely bright light their LEDs deliver, equalling a 160 watt light bulb at maximum output, they are the ultimate safe and comfortable openers.