Hormann HST
Sliding Sectional Garage Doors
The side sliding sectional door, compared to other types of garage doors,offers advantages including creation of garage ceiling space, because the door opens to the side you can use the entire ceiling of the garage and also fast access to the garage.
Light, quiet, precise using the precison of twin rollers at the botton of the door in a rounded floor rail
Includes finger trap protection inside and outside and double automatic safety cut-out
Automation allowing easy quick access to the garage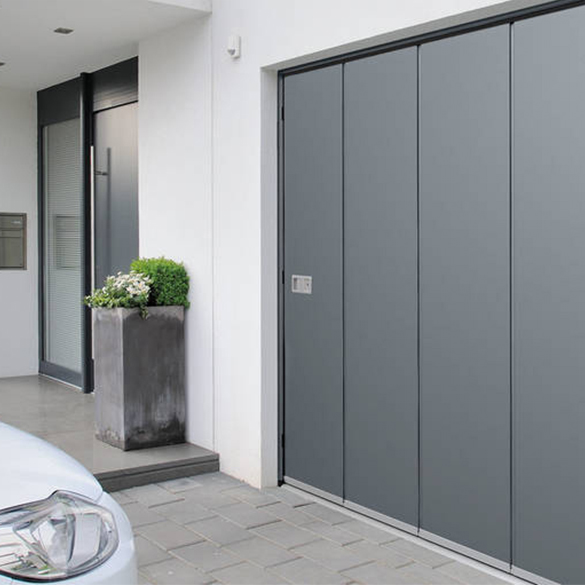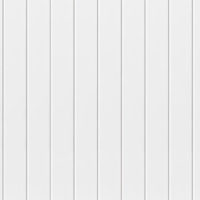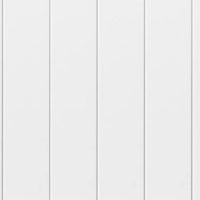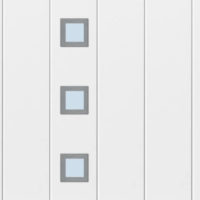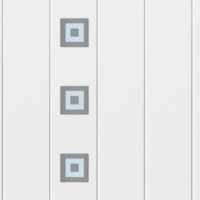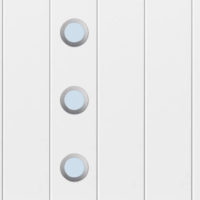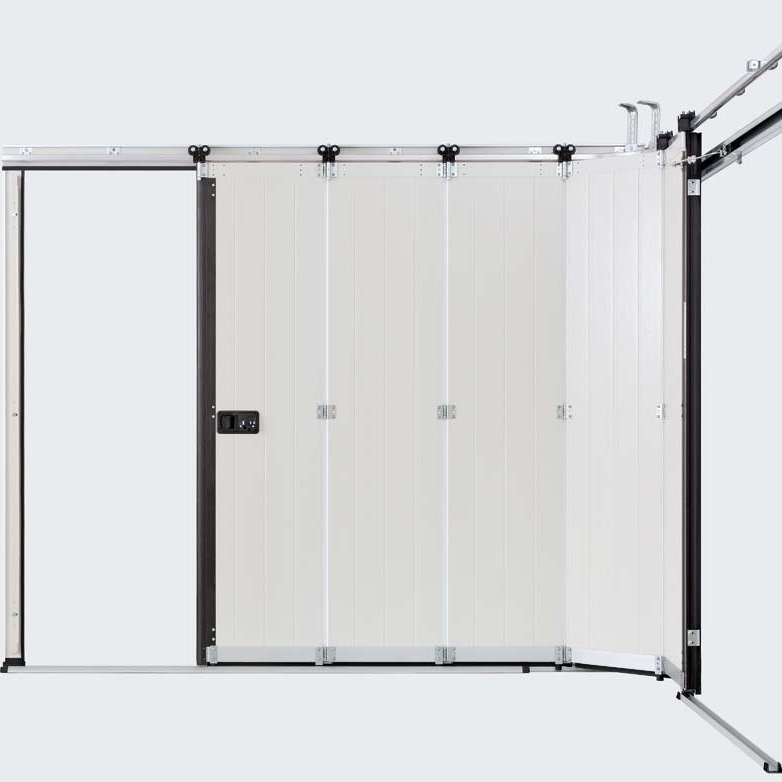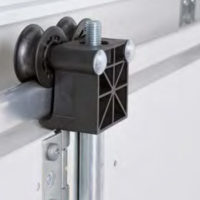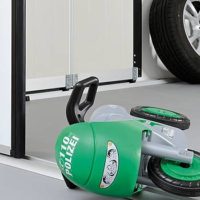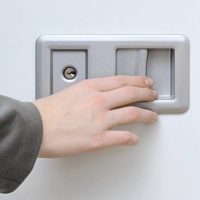 SWS Vertico
Sliding Garage Doors
The Vertico lateral running door offers a unique and stylish solution for any garage design, making the most of your garage space and creating a design for your home.
Vertico is made from aluminium foam filled slats which link together to ensure exceptionally smooth operation and insulation.  This makes the Vertico an ideal choice for heated garages and workshops.  The vertical design offers partial opening ensuring minimal heat-loss and provides a convenient solution for pedestrian or bicycle access.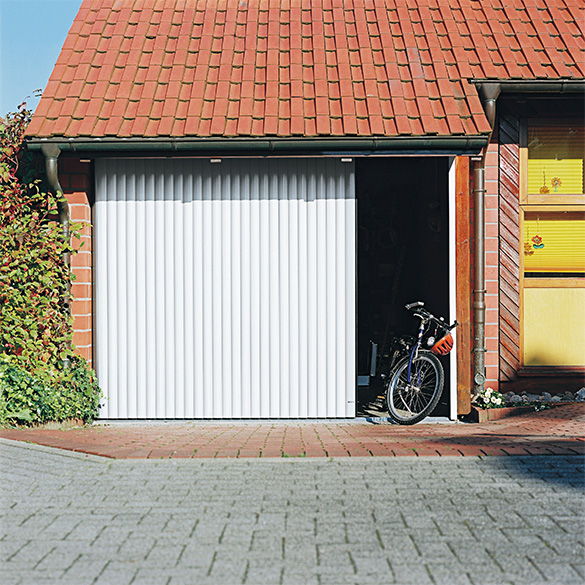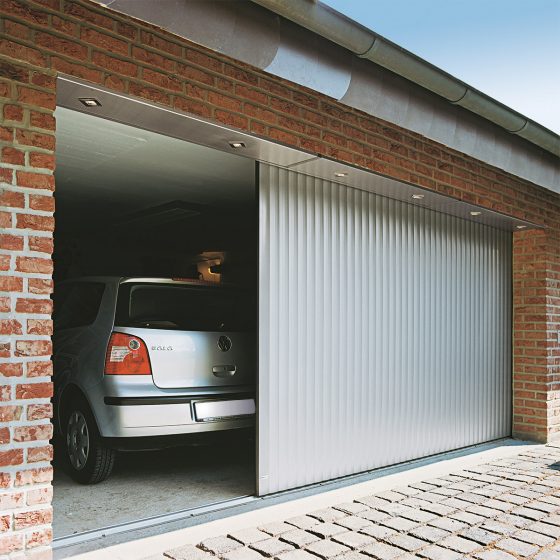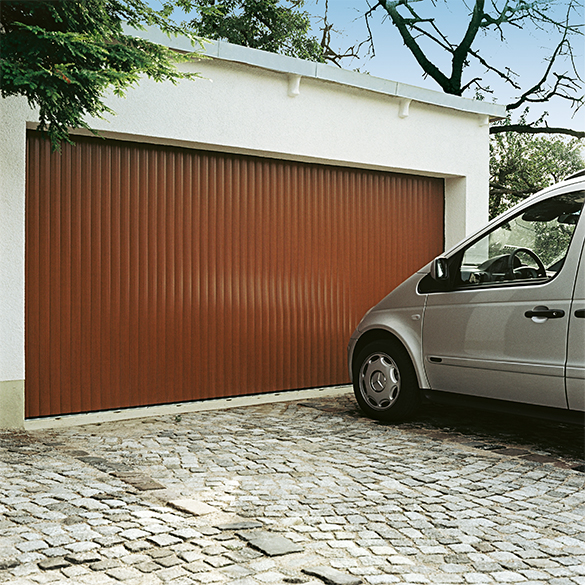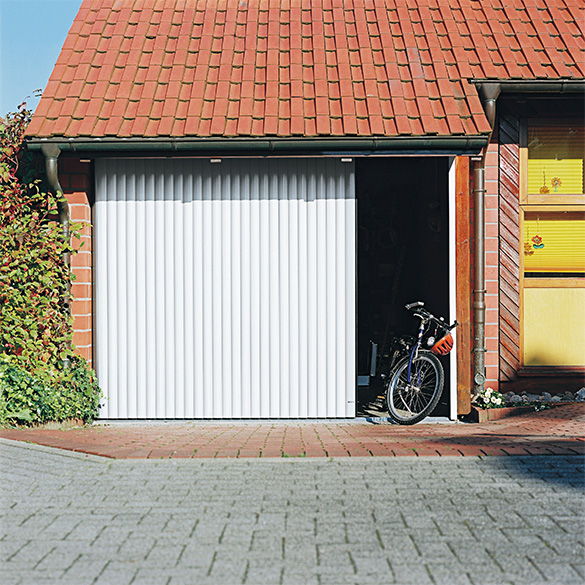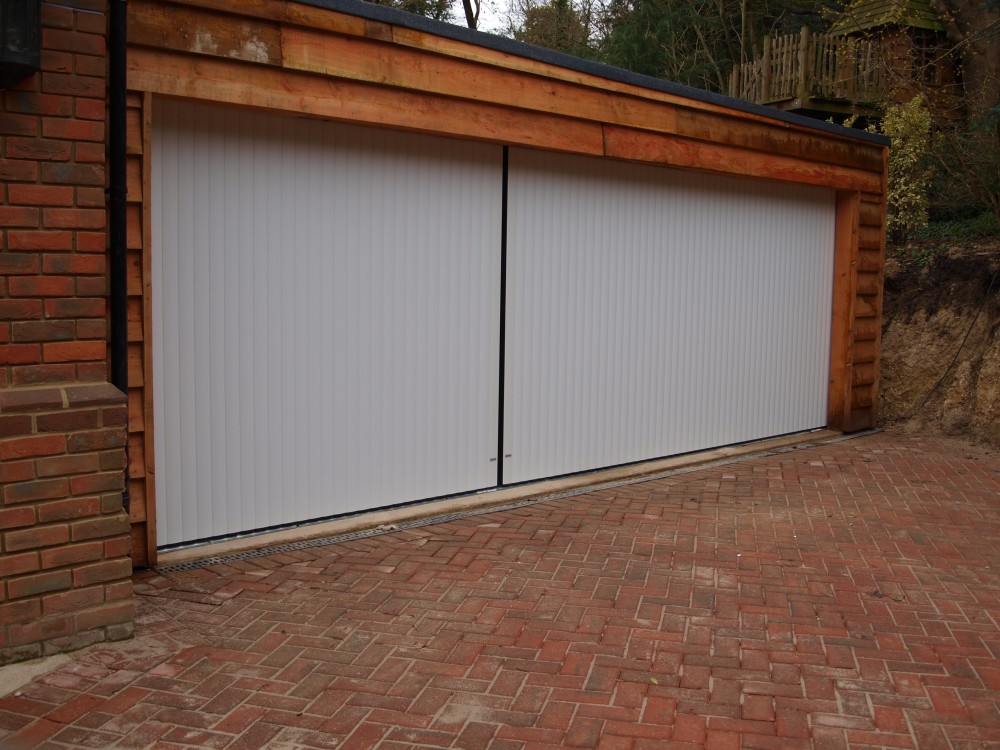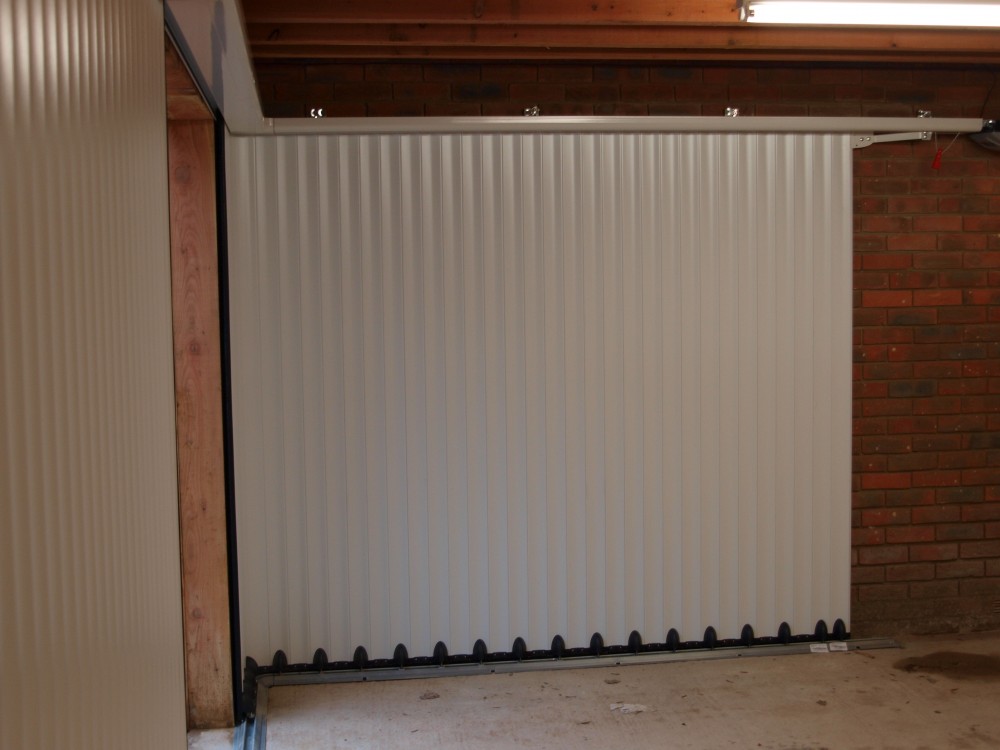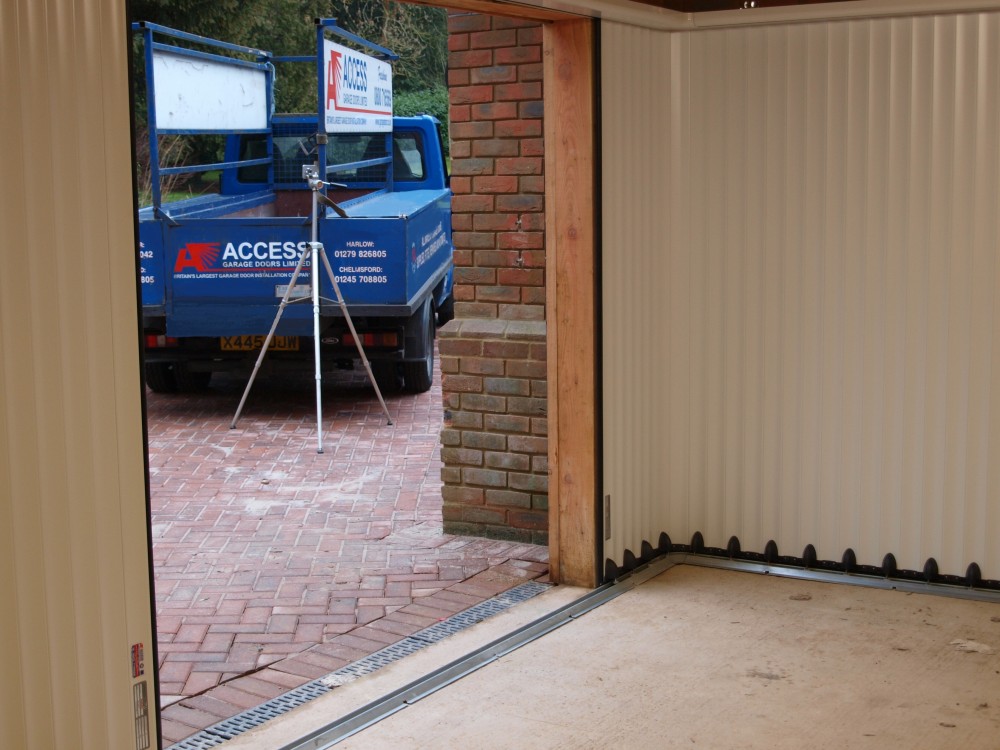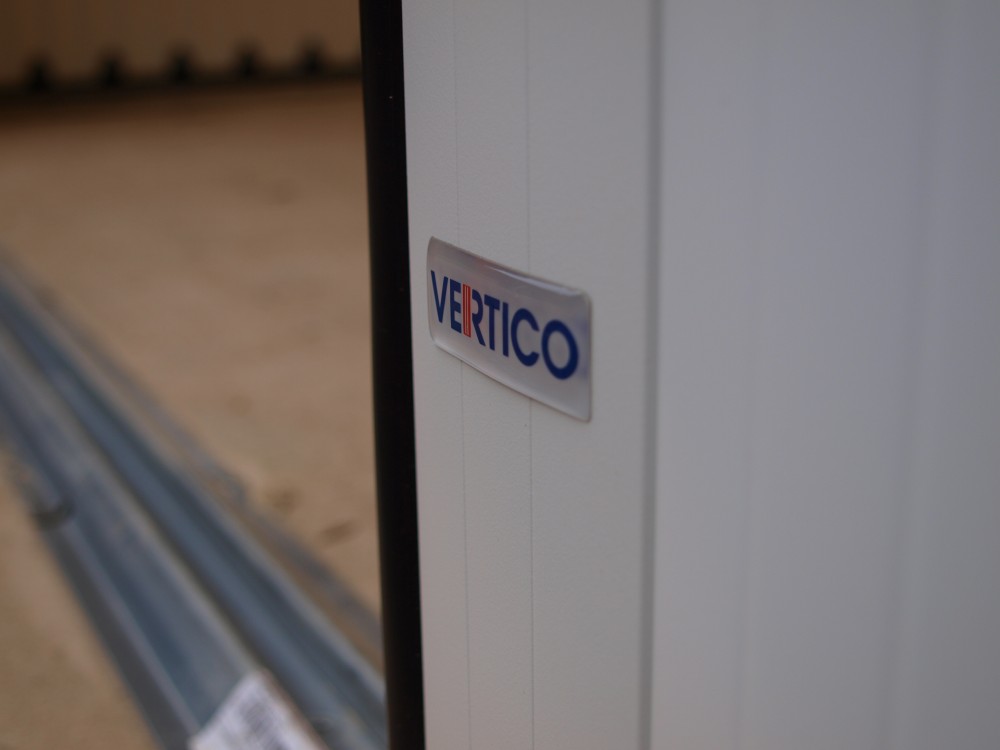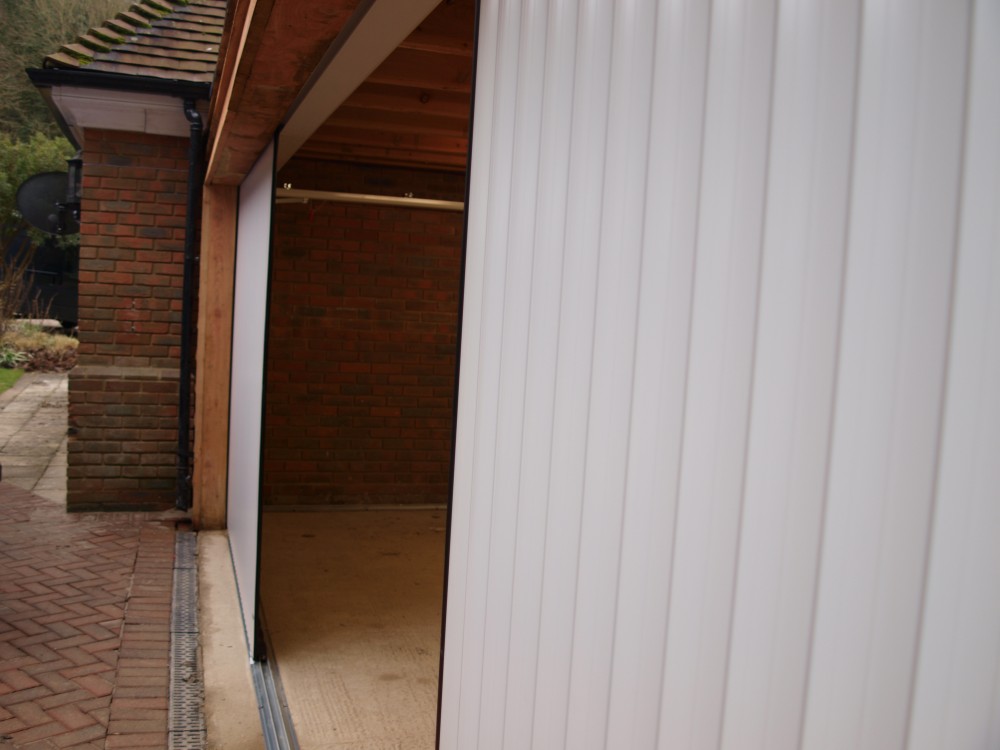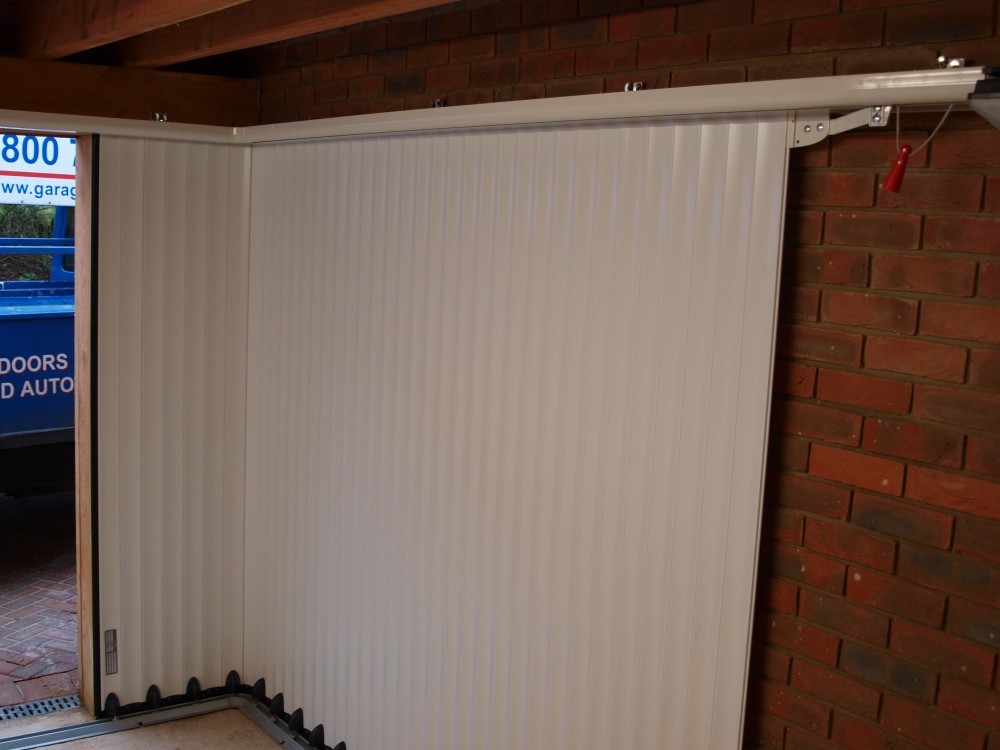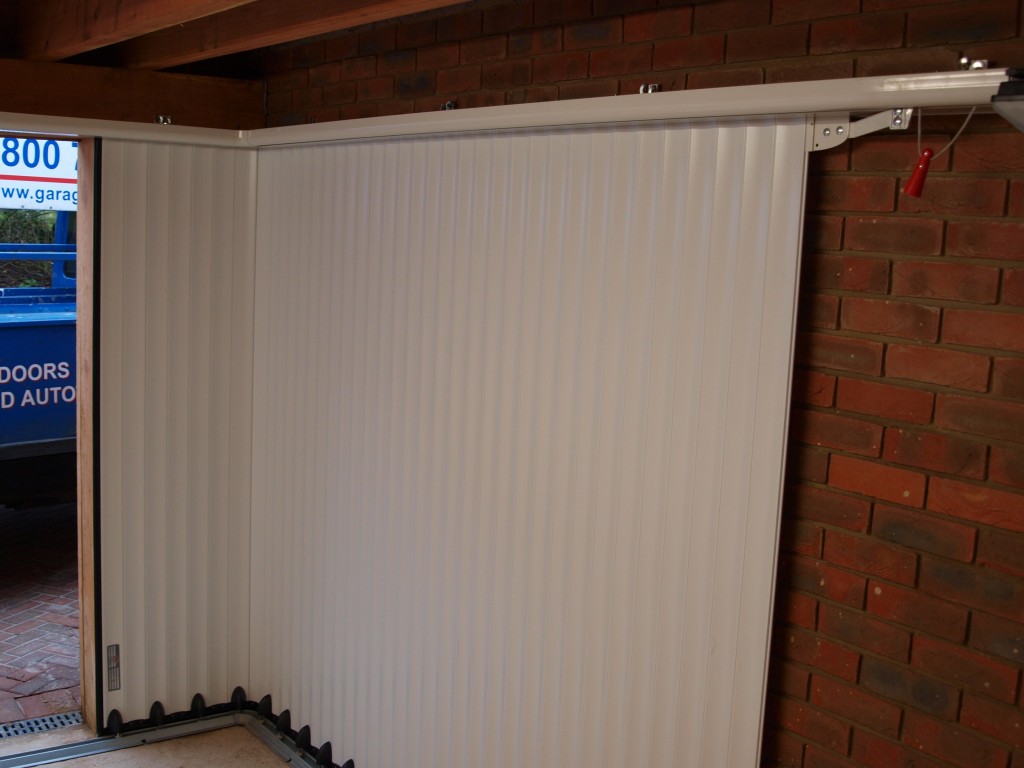 Rundum Meir
Sliding Garage Doors
Custom made round the corner, side sliding and overhead sectional garage doors in a variety of timbers, available in manual and automatic operation. These wonderful doors do not swing out, therefore allow you to park directly in front or behind the door.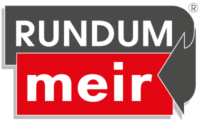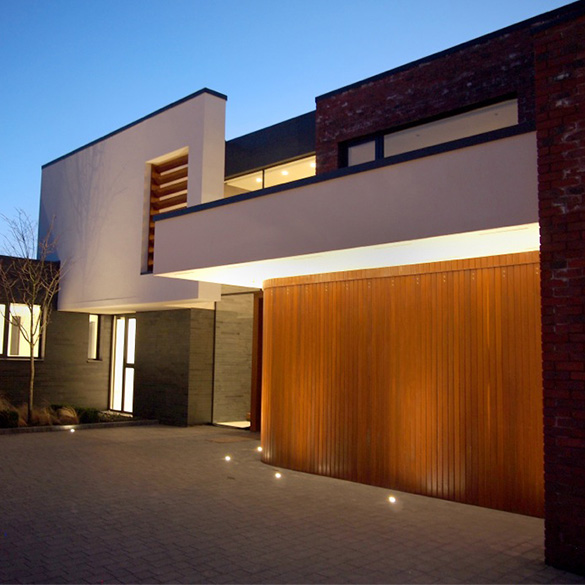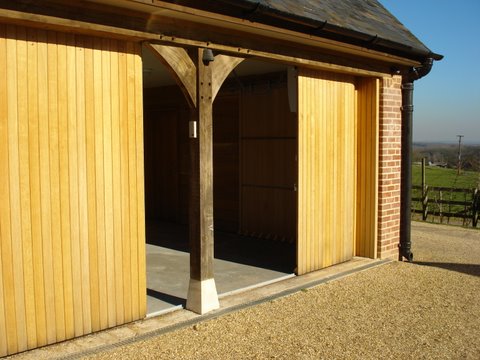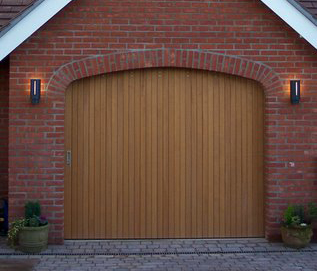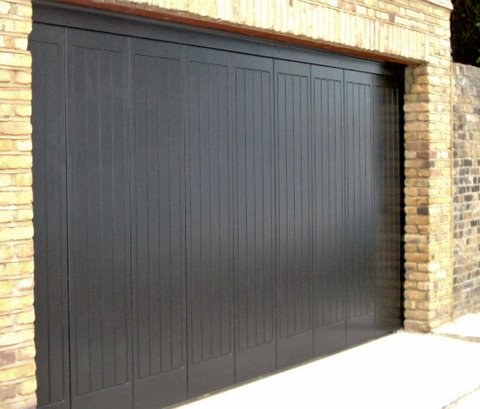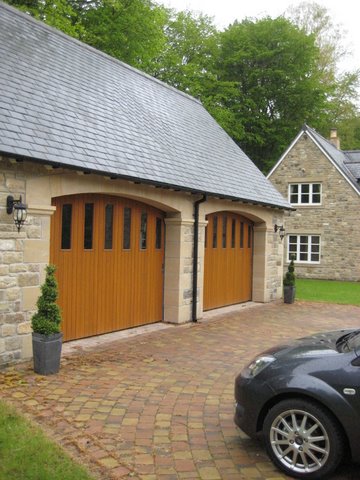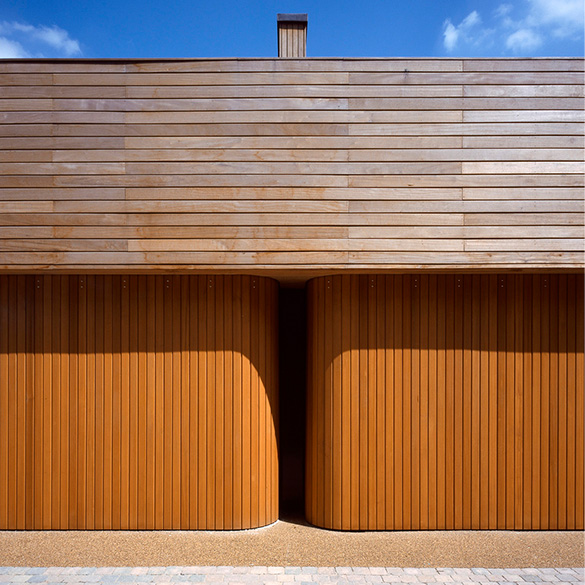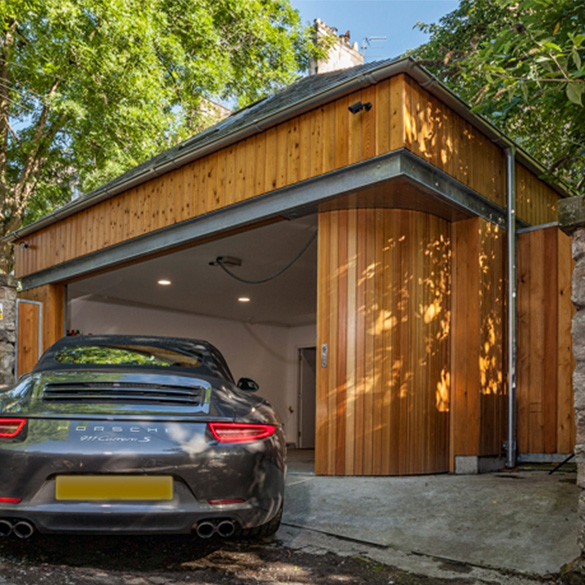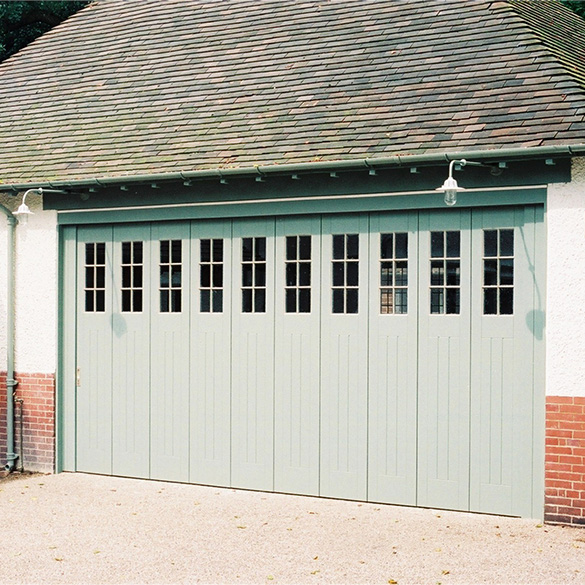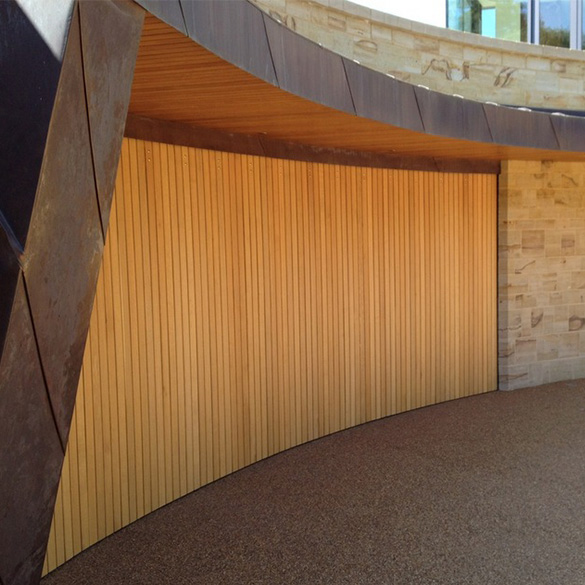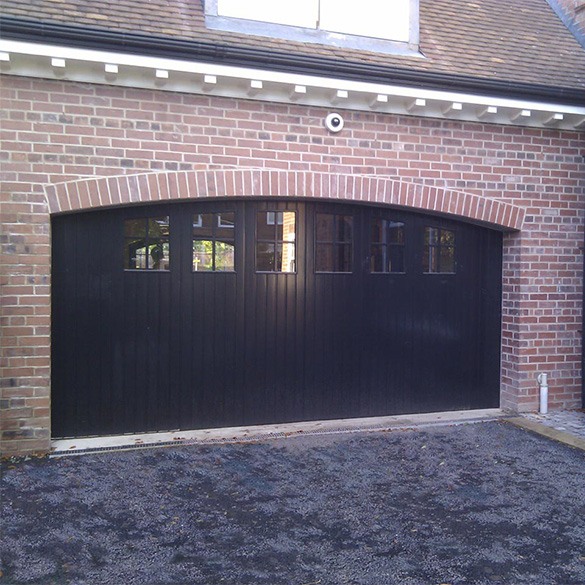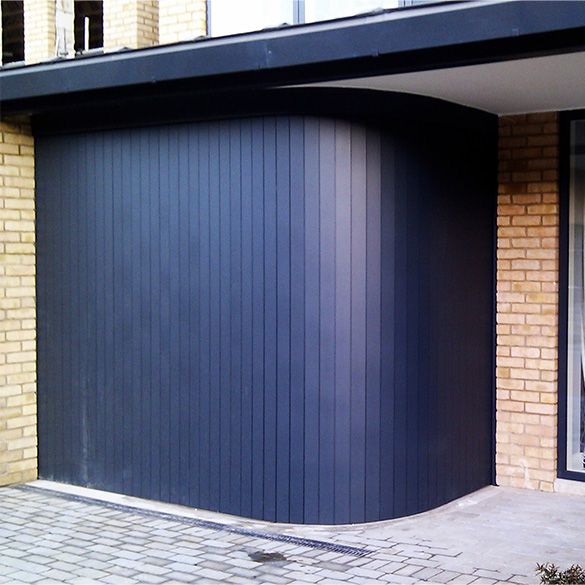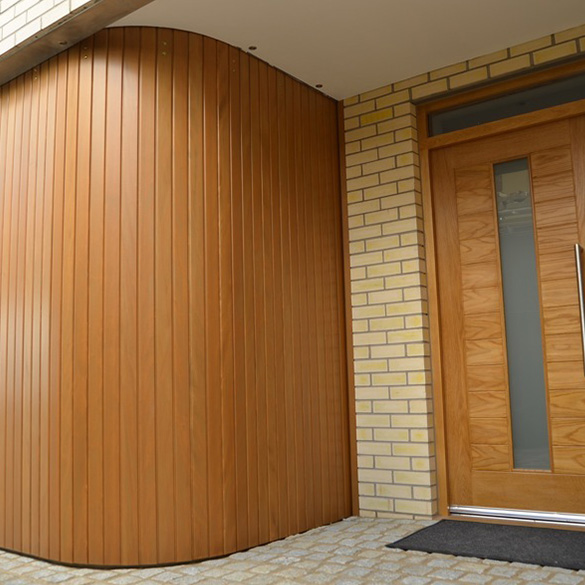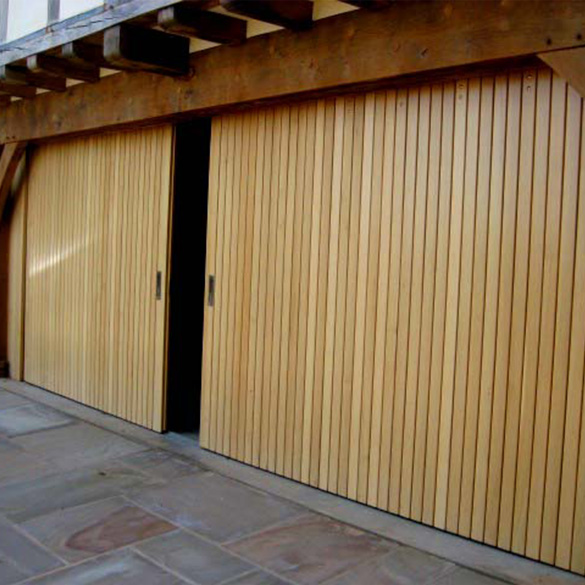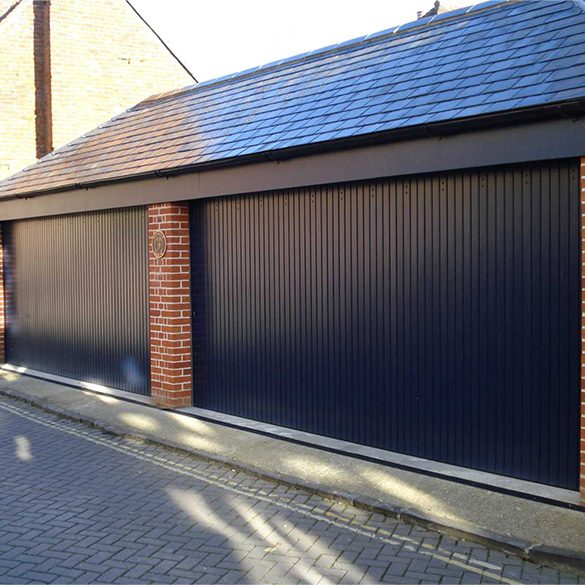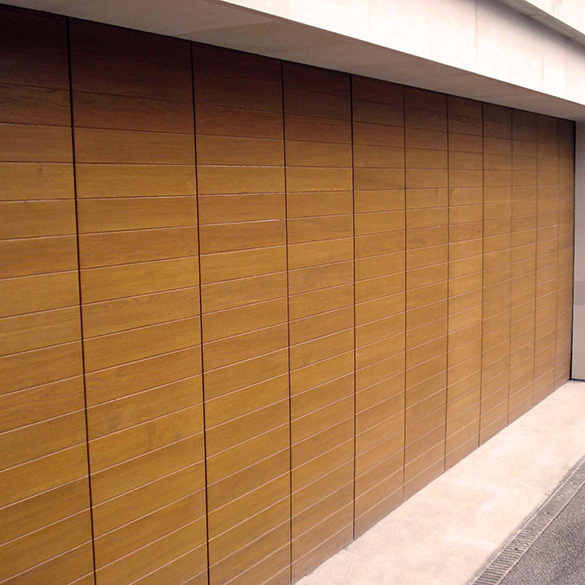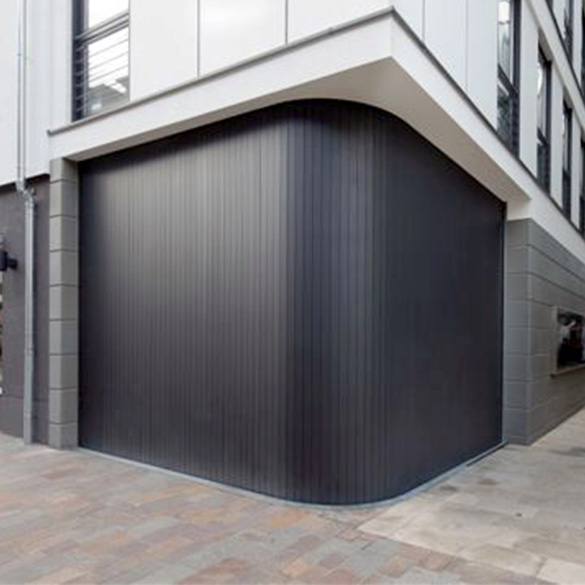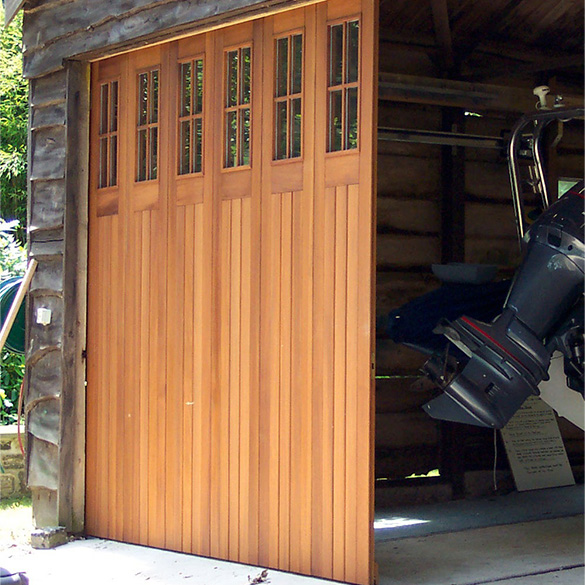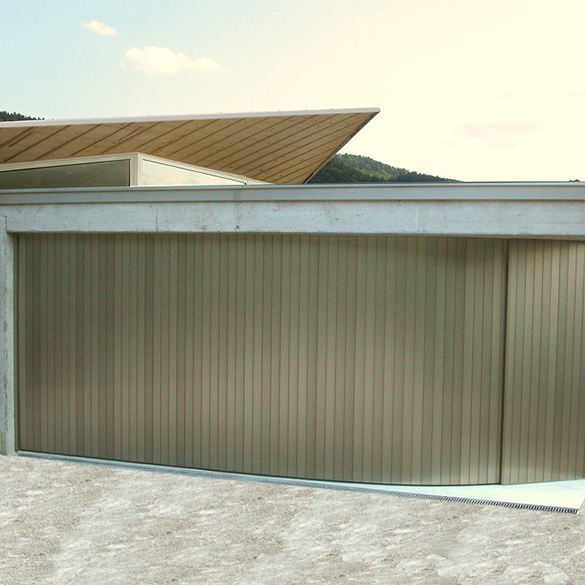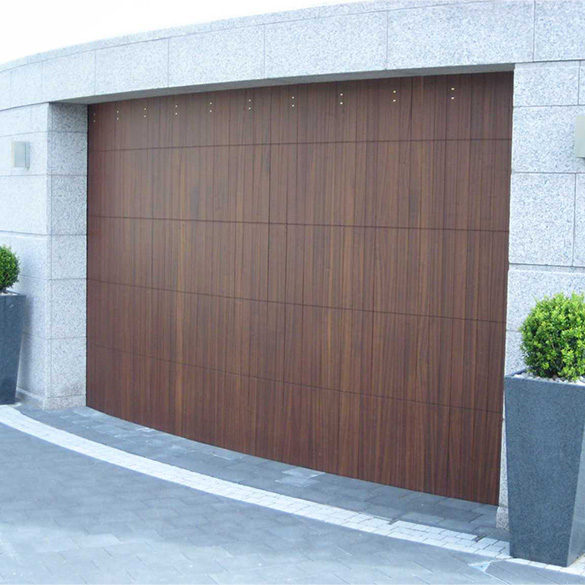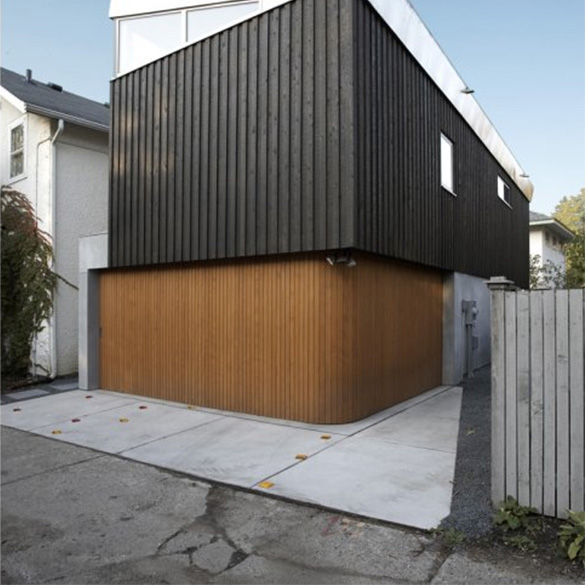 Book a Free Survey
Whether you already know which door you want or need some expert advice and more information, please get in touch.
We will be happy to help you find the best solution.
*FREE No obligations survey and estimates on all new installations. Excludes repairs.