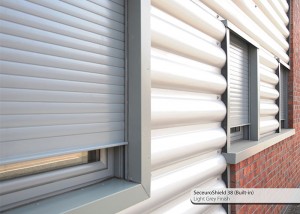 SWS Security Shutters & Grilles
All our security shutters are made to measure, with various options available. They provide physical security and we are proud to supply and install with the knowledge we are providing the highest quality brands and products.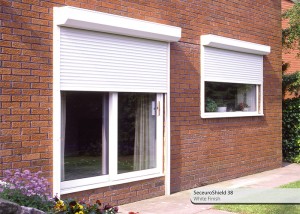 SeceuroShield
Our bestselling security shutters
• Made to measure
• Medium security application
• Tailored to your requirements
• Various colour options with solid designs or see-through shutters.
• Can be fitted both internally and externally
• Built-on or built-in security shutters
• Insurance approved security shutters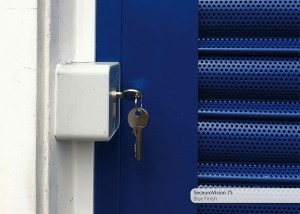 SeceuroVision
Our bestselling security shutters
• Robust performance
• See-through shutters
• Enhanced security
• Perforated or punched profiles providing between 17% up to 69% vision
• Can be combined with the solid SeceuroSheid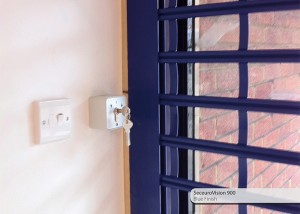 SeceuroGuard
Anti-burglar protection and deterrent security products
• Best designs to be effective against crime prevention
• Retractable security gates
• Exceptionally strong security barriers
• Mulit-point locking
• Easy to operate and is suitable across almost any size or shape of opening.
• Insurance approved Loss Prevention Certification Board (LPCB) *
• Domestic, Retail, Commercial, Hospitality
*Ask for specific product details or download the guide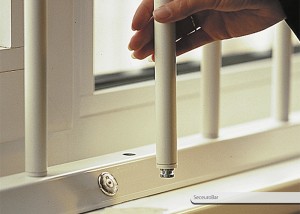 SeceuroBar
Removable Window Bars
• Quick and easy to install
• Protect vulnerable window openings
• Finished to a high standard
• Anti-cut steel bars with secure locking.
• Suitable for installation horizontally or vertically.
• Award-winning SeceuroBar security shutters system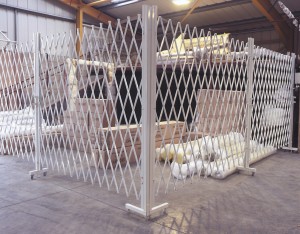 Xpanda
Anti-burglar protection and deterrent security products
• Effective – Made from rolled steel, Xpanda acts as a visual deterrent
• Versatile – warehouses, factories, commercial buildings, retail, pharmacies and hospitals.
• Flexibile – Xpanda is easy to install and operate
• Aesthetic – Unobtrusive look with a diamond design
• Ventilation – the diamond design creates an effective barrier whilst allowing for maximum air-flow.
• Fast turn-around – Available 'off the shelf'
• Cost-effective – Available in a range of stock sizes this is a low cost physical security solution
Download the brochure for more information on Xpanda Security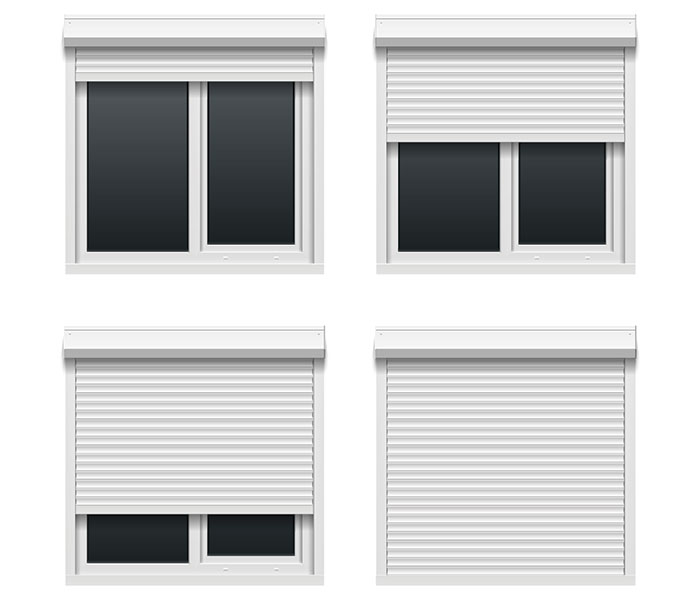 Flame Security Shutters
SecuroFire
• One, two or four hour rating options available
• A name you can trust – SWS UK
• Made to measure
• Manufactured in the UK
• A solution for all fire protection requirements
• Fully tested
• Space saving design
• Local supply and installation
The flame security shutter is designed to be a security barrier and automatically close upon receiving a fire alarm signal to create a fire resistant barrier. In the event of a power failure, there is a battery backup feature to power the descent of the shutter.



Flame Security Shutter 60 – 1 hour rated
Flame Security Shutter 120 – 2 hour rated
Flame Security Shutter 240 – 4 hour rated
Invisible when not in use
Automatically activated
Takes seconds to display
Creates a fire barrier
Helps stop the spread of fire
Gravity fail safe
Complies with regulations
The flame fire curtain when deployed slows down the spread of fire, allowing a safe exit. The fire curtain can be face or reveal installed and is invisible when not in use. Provided with a tubular motor and battery backup as standard and a gravity failsafe where by the brake is released in the event of power failure and battery discharge.