SWS SeceuroShield
Security Shutters & Grilles
All our security shutters are made to measure, with various options available. They provide physical security and we are proud to supply and install with the knowledge we are providing the highest quality brands and products.
SeceuroShield physical security products have been protecting properties since 1985. As an industry leading product range, the SeceuroShield range of Security Shutters, Retractable Gates and Window Bars can be combined to meet all requirements.
Although often overlooked, securing your property provides peace of mind by protecting the things that matter most to you, whether that's your home and family or your business and consequently your livelihood.
With so much choice, choosing a security product that most suits your needs can seem like a daunting task but SeceuroShield industry leading products address all requirements and are supplied and installed by Access Garage Doors, we are here to offer advice and guidance on the most suitable product for your premises.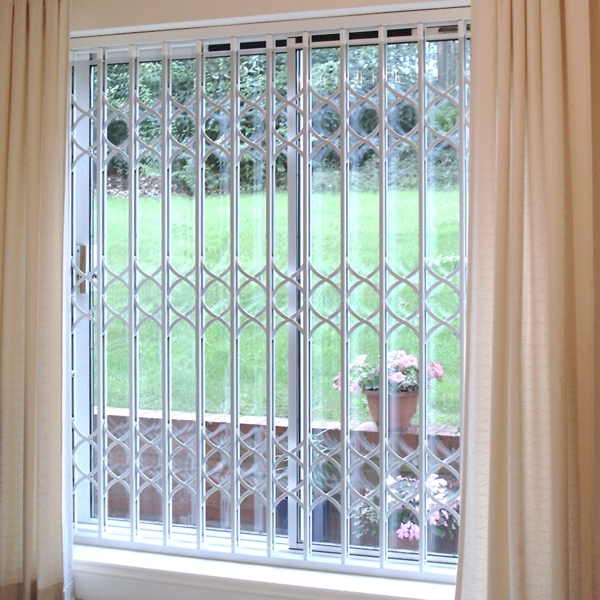 SWS SeceuroShield
Made to measure
Can be fitted both internally and externally
Built-on or built-in security shutters
Insurance approved security shutters
Tailored to your requirements

SWS SeceuroVision
Robust performance
See-through shutters
Enhanced security
Perforated or punched profiles providing between 17% up to 69% vision

SWS SeceuroGuard
Retractable security gates
Exceptionally strong security barriers
Insurance approved Loss Prevention Certification Board (LPCB)
Domestic, Retail, Commercial, Hospitality

SWS SeceuroBar
Quick and easy to install
Protect vulnerable window openings
Anti-cut steel bars with secure locking
Suitable for installation horizontally or vertically
Finished to a high standard

SWS Xpanda
Effective – Made from rolled steel, Xpanda acts as a visual deterrent
Versatile – warehouses, factories, commercial buildings, retail, pharmacies and hospitals
Flexibile – Xpanda is easy to install and operate

SWS SeceuroFire
One, two or four hour rating options available
A solution for all fire protection requirements
Automatically activated, takes seconds to display
Creates a fire barrier, helps stop the spread of fire
Invisible when not in use, gravity fail safe