Tips for buying garage doors
Access Garage Doors
It's often hard to know where to start when looking for a new garage door to replace an old one or for a renovation. Whether you want a new door for style, security or convenience Access Garage Doors offer a wide range of door types and finishes. Here are our tips to ensuring you get the right garage door for you.
Primarily designed to store your car, most garages end up being a store room for tools and other items that don't have a place in your home, but you may need one day. Your new garage door must keep things safe and secure as well as adding style to your house it can also add value!
Types of garage doors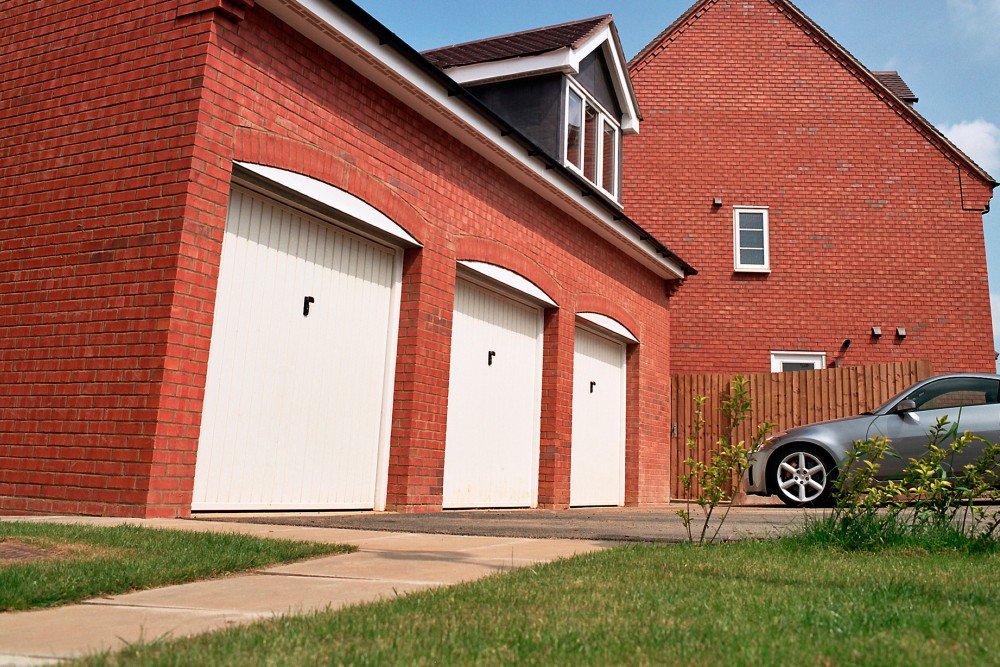 Your property may influence the style of door that you choose as older properties may suit a more traditional look such as Timber garage doors. However if you are after something more contemporary, an aluminium or fibreglass door may be a better choice for you. Remember your garage doors is built and installed to last, so make sure you choose the right one for your lifestyle. To help you choose the right garage door, here's what you can expect from each finish of door:
Steel
Steel garage doors provide security as well as being corrosion resistant as they are manufactured from premium grade galvanised steel. Access garage doors offer a range of finishes; primed doors offer the ability to paint your garage doors any colour you wish or can be installed as plastisol coated steel with low maintenance colour options white, black and brown. Weather gain is an affordable way to get to look of a timber door and woodgrain laminate finishes are available in golden oak and rosewood.
Timber doors
Side-mounted timber doors look elegant, but it's worth bearing in mind that you'll need quite a bit of clearance in front so they can open fully. Timber garage doors are also available with other door mechanisms and come in a variety of different timbers including softwood. Mahogany, cedar wood and oak.
Fibreglass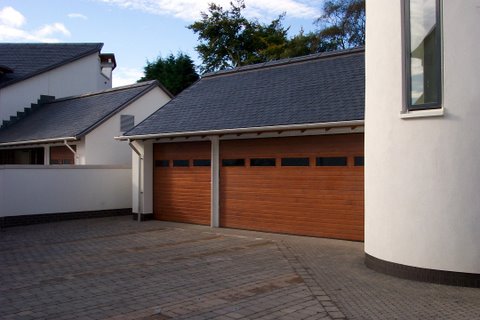 Enhance your property with ever popular fibreglass garage doors. Fibreglass offers superb detail, with low maintenance high gloss white and timber grain effect finishes. In addition to their moisture resistance they also don't warp or change in weather conditions
Insulated ABS
Impact resistant white ABS (Acrylonitrate Butadiene Styrene) is the perfect match to complement white PVCu windows and doors and is virtually maintenance free. The material itself is very forgiving against knocks from car bumps and footballs due to its flexibility.
Aluminium Framed retractable doors
Made from durable powder-coated steel or ABS (Acrylonitrile Butadiene Styrene Plastic), these doors also require a good deal of clearance in front when you open them. You can operate them with a remote control (although this is sold separately). But they do come with a 70mm frame, handle and lock.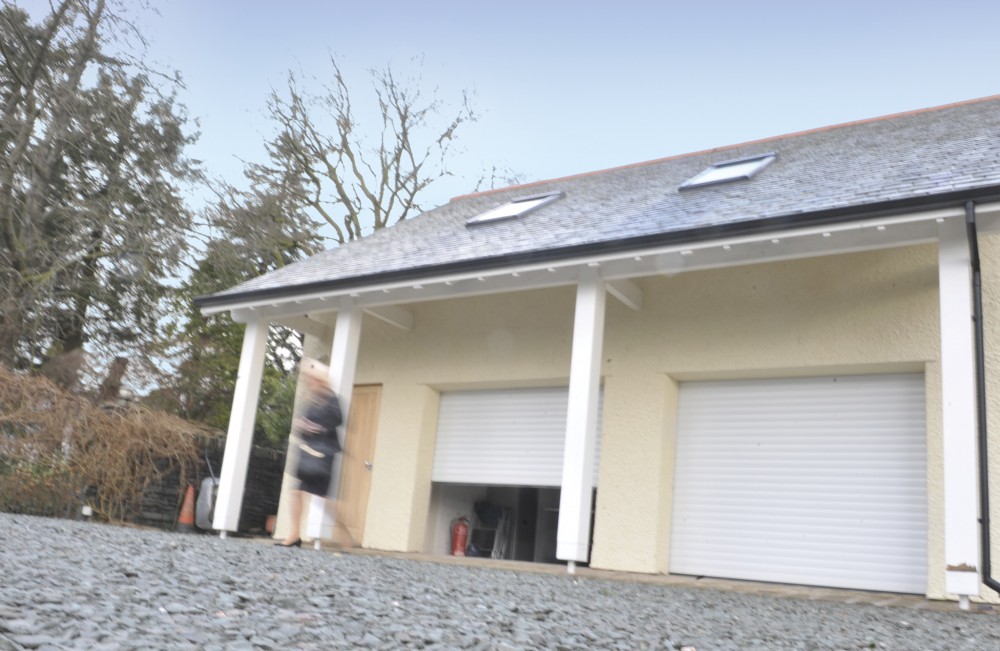 Insulated sectional doors
Insulated sectional doors are ideal if you're strapped for space, as you won't need any clearance at the front to open them. As the powder-coated steel comes fully sealed, they'll give you plenty of protection against theft, noise and cold. They come with a 90mm frame, handle and lock. They're also compatible with a remote control (which is available separately).
Insulated roller doors
These doors are made from tough but flexible aluminium, their slim individual slats roll up very tightly. The result? More room to spare inside your garage as well as in front of it. Like insulated sectional doors, they give you lots of protection against break-ins, noise and the elements. They come with a 90mm frame, handle and lock, too. But an advantage of these doors is that they come with a remote control as standard.