Tips for choosing the right colour Garage Door
Access Garage Doors
What's my garage door shade?
It's hard to go wrong with a white garage door as it fits with the majority of house styles and areas, but if you have a more traditional or architecturally styled home you may wish to have a more of a statement garage door. Here are some helpful tips on choosing the right colour for you style and home.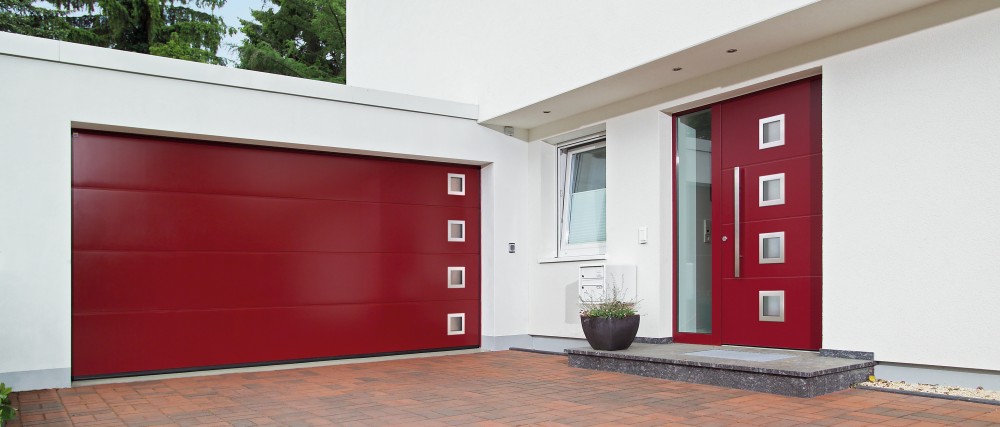 Material type
The material that you choose for you garage door will, of course, affect the options and colours that are available to you. With manufactured doors there are limitations to the colour options within the catalogue, however, there are generally options available to you, just be sure to ask a representative when you book your survey.  Although steel garage doors are can be easily painted, is not always recommended as the standard finish is very durable. Wooden doors offer much more versatility as you can mix paint to any shade you what, along with a wide range of wood stains also being available on a huge variety of tones
Complementary colours
We advise not to match your garage door colour with your houses façade as you run the risk of it blending in and not being the statement piece it deserves to be. Instead of matching your garage door to your home, try to compliment them. If you have stone or brick, then natural variations of materials work fine if you find a tone that suites your home – Although we do love bold coloured statement garage doors!
Colour swatch test
Visualising what your garage door will look like in its new shade can be hard, so we recommend creating a sample using spare wood from the garage. Paint or stain your sample and lean it against the garage door throughout the day so you can gauge how your new coloured door may look in different stages of daylight.
Access Garage Doors offer a wide range of garage doors from leading manufactures in various style, finishes and colours, you're sure to find the perfect door for your property. Contact one of our garage door experts about our extensive range of specialist garage doors and finishing option.