Access Garage Doors
There are plenty of do-it-yourself jobs you can handle around your home, but garage door repair shouldn't be on that list. Garage doors can be extremely dangerous if not handled properly because: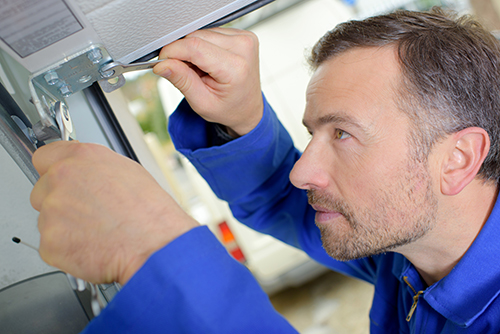 Garage doors can't really be handled by one person on their own, so many repair jobs will require two or more men to handle the door.
Not only will you need more than one person to move a stuck door, the weight of the garage door can cause serious injuries if not handled correctly.
Your garage door might seem like a simple mechanism, but they are actually quite complex. Parts like the springs and hinges can cause injuries while you are trying to repair your door if you don't know what you are doing.
Even seemingly easy jobs can create major issues for homeowners. Additionally, if repairs aren't completed correctly the first time, it can cause bigger more expensive issues in the future. The best thing to do is have all of your garage door repair done by a member of our expert team.
Access Garage Doors offers garage door repair that's reliable, affordable, and fast. We know that you rely on your garage door, so we don't make you wait for the repairs to be done. Give us a call today at 0800 716 569 for free friendly advice about your garage door repairs!