Make your garage more energy efficient
Access Garage Doors
7 tips on making your garage more energy efficient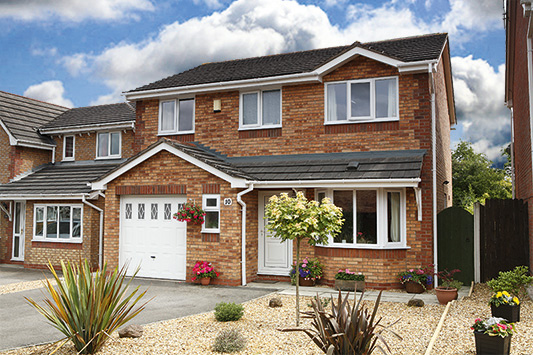 Your garage is an important part of your house and generally takes up 30% of your home. We are always looking for ways to save you money. Here are our tips for improving your garage and lowering your energy bills.
1. Insulate your garage door: A new insulated garage door could save you money in the long run, keeping any heat inside. You could also look to buy an insulation kit.
2. Garage door floor seal: The Weather Defender has been designed to form an excellent seal between the garage door and the floor. The floor seal prevent unwanted water seeping in under the gap of your garage door and also stops rain, snow, leaves, dust and dirt being pushed under your garage door by the wind!
3. Upgrade your lights: Use LED lights in your garage. Led last up to 12 time longer than a standard halogen bulb and you could save up to 85% energy by switching to Affinity lighting LED lamps.
4. Seal any doors connecting your house to your garage. Install weather-stripping around the door frame and ensure there are no leaks. If your doorstep isn't properly sealing at the bottom of your door, apply a draft excluder.
5. Seal any cracks in your garage floor: Cracks in your garage floor introduce cold air into your garage and allow heat to escape. Concrete sealant will help prevent heated air from escaping and stop cold air entering.
6. Solar heating: Avoid using electricity or gas to keep your garage warm and even generate electricity for the rest of your home by installing energy efficient solar panels on the roof. Solarvis Energy offer a range of domestic solar panels providing reliability, versatility and performance.
7. Storage and organisation: Is there still too much really useful stuff in your garage that you may need one day? If so, get a shed and store more items there. Organising your garage can help reduce waste as you won't go out and buy more materials that you may already have but that are hidden under things.
For more information from the specialist garage door installation and repair team, contact Access Garage doors today – 0800 716569!