KAT UK Bifold Doors and Sliding Doors
Access Garage Doors
Access Garage Doors now offer beautiful bifold and sliding doors
Despite some pretty dismal summers and utterly freezing winters, here in the UK we seem ever optimistic about the weather, determined to do everything we can to 'bring the outside in' — and what better way to take advantage of any rare glimpses of sunny weather than with doors that allow you to open up an entire section of your home to the outdoors.
Bi-fold doors are becoming hugely popular and are taking over from sliding doors and conventional patio doors in new build houses and residential extensions. But are bi-fold doors the right choice for you? Maybe sliding doors will suit your needs better, or could the traditional patio door be your ideal solution.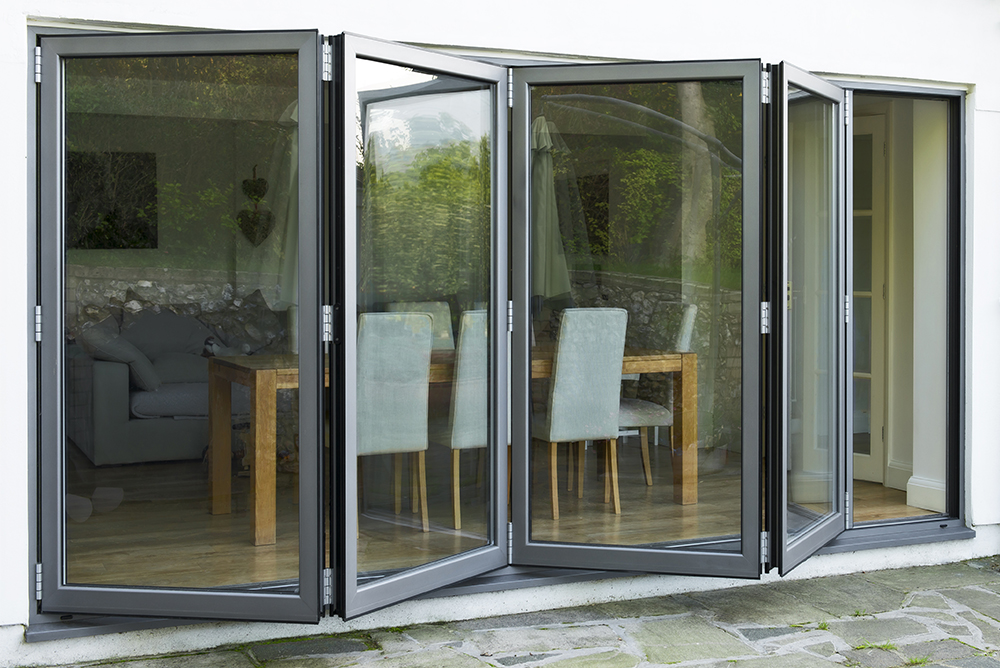 There is no denying bi-folding doors come out on top with regards to creating space. Whilst a normal residential sliding door can open, there is always a fixed section which you can do little about. You could go down the route of a more commercial or architectural sliding patio door which has the extra runners to allow the normally fixed section to slide away, allowing for the full opening to be used. But that is a much more expensive option. A bi-folding door can easily achieve a full opening, be it two metres wide or six.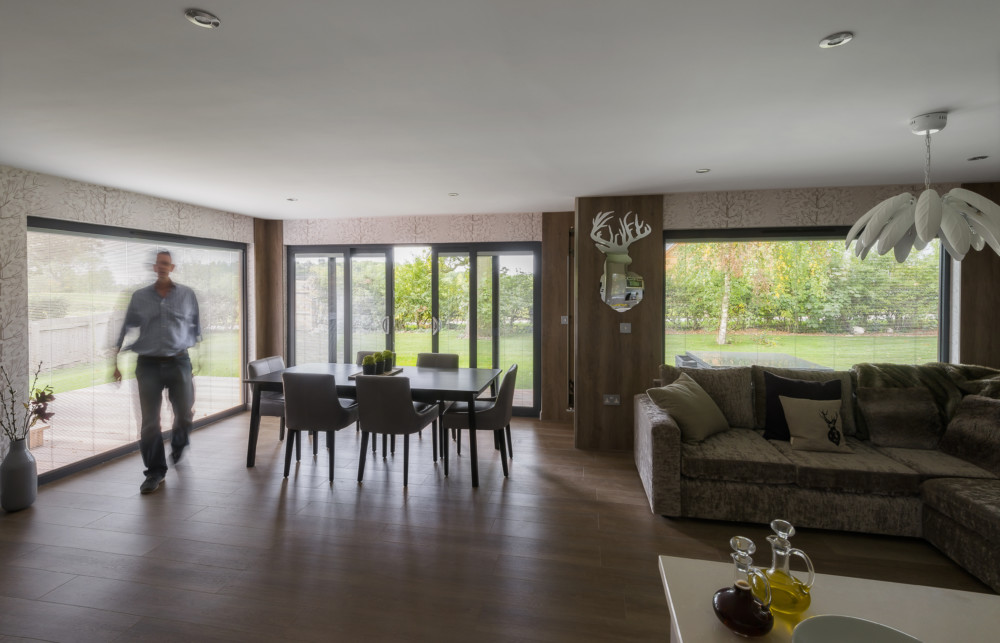 However, sliding patio doors can look incredibly stylish. Say you have a five metre wide opening facing onto your garden with views that go on for miles. Do you want to have a five section bi-fold, with four uprights spoiling that view? Probably not. But with the higher end aluminium sliding doors you could fit a quite visually impressive two section door, giving you maximum glass, almost uninterrupted views and still a big opening space with it.
So if you're looking to create a new space in your home contact the team today for information and prices on our Bifold and Sliding aluminium door range – www.accessgaragedoors.com or call 0800 716 569.