Advice about Garage Door Repairs
Access Garage Doors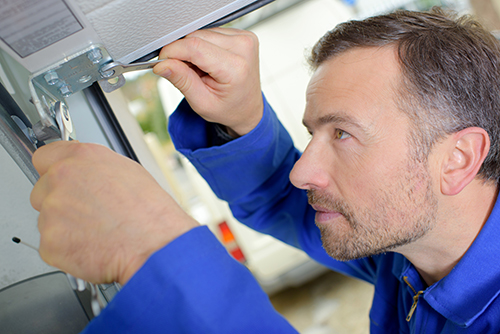 On most garage door repairs are best left to the experts at Access Garage Doors, but some minor problems you can fix yourself with the use of garage door spares
Due to the many moving parts operating on a daily basis, wear and tear on garage doors is inevitable, and while major components such as automated doors require extensive fixes, you can replace smaller components yourself.
Basic Spare Parts
Usually, the simplest components are also the ones that receive the most amount of stress.
Cables – Cables provide support and keep your garage door open or closed. To replace your cables, prop open the garage door and remove the cable while it is still rolled up in its spindle.
Springs – Garage door springs provide torsion and act as a counterbalance. We advise replacing both springs at the same time as a pair. To replace your springs, use a winding bar to loosen it. Never attempt to remove it while it is still under tension.
Rollers – Rollers keep your garage doors on track. Replacing it is just a matter of removing the track to access the roller. You can then replace it, taking care to realign the new roller with the track.
Draught Strips – Draught strips provide insulation and save energy. You typically install them at the bottom of the door, using adhesives. They seal up the area and prevent draughts from entering your garage.