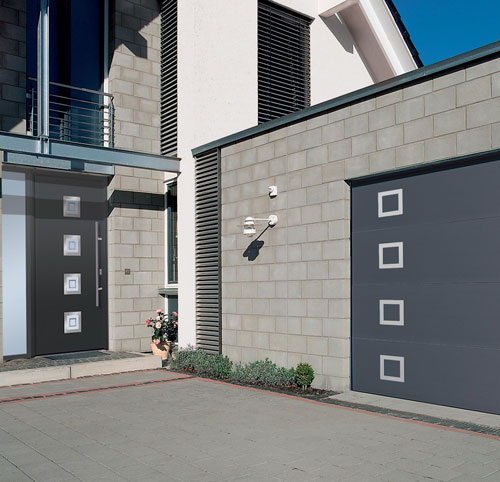 Garador FrontGuard Front Doors
Garador FrontGuard doors are amongst the best front doors available on the market today. The high quality of these doors becomes apparent as soon as you operate one of these doors for the first time. The excellence in production and the use of high grade materials will ensure good thermal insulation, high security and optimal functionality for many years. Available in a range of designs and colours, there is certainly a door for every property.
Garador FrontGuard doors are amongst the best thermally insulated doors in Europe. The door panel is filled with highly efficient insulating foam. The door frame as well as the door seals are specially engineered to minimize the loss of heat and eliminate thermal bridges. Installing a FrontGuard door may lead to significant energy savings.
You will soon notice that steel front doors are superior to plastic and wooden front doors in many ways. Other than the many technical equipment and design options, you can enjoy a number of additional advantages:
High acoustic rating
High thermal insulation
High security
High stability
No follow-up painting necessary, the doors look as good as new after many years of service.
Door Sizes
Standard and special sizes are available. Please contact us for sizes and prices.
Colour
White as standard, with a choice of 15 optional colours. Some models are also available in Decograin surface, at extra cost.
Finish
A beautifully shaped smooth door leaf made of steel.
Download the Garador brochure to see the full range of Garador front doors.