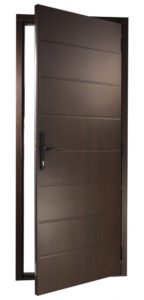 DuraPass Front Doors
The DuraPass door is a brilliant solution for access to your garage, outhouse or anywhere that needs a good looking, high-performance entry door. The clever design keeps the face of DuraPass doors free from rivets and welds, eliminating corrosion stain from fixings. Just one of the features that makes DuraPass a true innovation!
Download the DuraPass brochure to see the full range of DuraPass front doors.